World's #1 finishing resource since 1989
No login needed: Chime right in
topic 1313
Die Attach Solderability problem using parts with a Ni Coverage
1998
We are experiencing some solderability problems when doing dia attach of some dies using solder 88Pb/10Sn/2Ag and attaching them to a piece which has two layers of nickel, one inside of electrolytic nickel and one outside of electroless Ni-P, we have two suppliers one of them, that I will call "A" is showing no solderability problems while supplier "B" is showing this failure, we proceed to find out the difference between both of them and so far "A" has 20 mils Ni-P thickness while "B" has 10 mils, another difference is that supplier "A" has very low traces of Al and "B" has 4 times Al on the surface than "A", Do you know if Al can cause this kind of problems?, is the thickness part of the problem?, What do you think could be the cause? Which factor can reduce the solderability?
Thanks in advance for your valuable help, regards
Luis
Luis Moreno
captive plater - Jalisco, Mexico
---
1997
You are soldering onto the electroless nickel, which is plated over electrolytic nickel?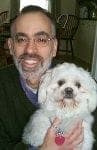 Tom Pullizzi
Falls Township, Pennsylvania
---
1998
Tom, you are right, the piece is first Ni electrolytic plated and then Ni-P electroless plated and then the die is attached over the electroless using the solder.
Luis
Luis Moreno
captive plater - Jalisco, Mexico
---
Luis :
It's hard to imagine a 10 mil thickness difference would have an effect on solderability. Do you have any idea where aluminum might be coming from? Is the metal the electrolytic nickel is first plated on aluminum? If not, and the surface analysis was done by energy dispersive X-ray in an SEM it may just be coming from the sample mount, and not really be of significance.
Are you sure the "good & bad" results on suppliers A & B materials were soldered with the same suppliers solder, and the same lots ? I think it may be productive to focus on organic surface contamination (I am not sure if you are fluxing or not).
There are analytical labs that have infrared microscopes now these are very good for assessing this kind of situation, perhaps your solder vendor has that capability. Good luck
Paul
Paul Stransky
- Putnam, Connecticut
---
1998
Luis:
Are you sending your substrate out to outside vendors for nickel plating & Electroless Ni-P, or are you doing it in-house with two different make-up chemistries from vendors A & B? It sounds like you are sending it out and vendor "B" is depositing your Electroless Ni-P from a bath that he commonly works Al parts in. Vendor "A" also to some lessor degree. As you know electronic materials, both die & substrates, are generally sensitive to even trace contaminants, and Al is a very dirty metal to have dissolved in a plating bath whose work will see die. You may ask vendor B to include a sample of the plating solutions with shipment for your trace examination. Also, is there any Zinc present? Another trick is to have the vendor pre-plate the nickel surfaces with your solder.
Good Luck,
Dave,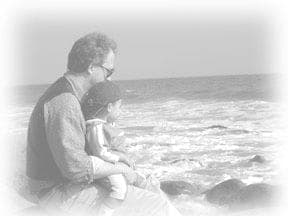 Dave Kinghorn
Chemical Engineer
SUNNYvale, California
---
1997
Dear Louis,
To my opinion, the difference in solderability should be more found in a difference of P-percentage in the two layers (A & B) as in the reasons you mention so far. Did you judge the different P-content in the layers and have you any idea if the Al could be stemming from a secundary line of another element, as I can't imagine that one is able to (electro-)deposit this Al out of a NiP-solution.
As far as my information goes, the higher P should give better solderability.
If you found the difference, I'm very interested to hear (And I guess Dave too).
Success,
Harry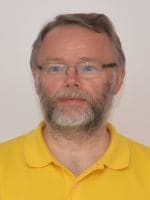 Harry van der Zanden
- Budapest, Hungary
---
1997
luis
i believe your problem to be very simple if it were not for the al factor you threw in.
find out what vendors % phos. is in each bath.
find out if " bad" vendor applied any heat treat at any time to en finish( this will kill you)
get info on how each vendor is drying the parts.
minute diff in thickness means nothing
end all your problems by gold flashing over en
jp
j palumbo
---
1997
LUIS,
BEEN THERE, DONE THAT.
IF YOU NEED TO USE A NI/P PROCESS, THEN MAKE ABSOLUTELY SURE THAT IT IS A LOW P SYSTEM. ( 2 TO 3% )
THE DEFINITIVE ANSWER IS NI/B.
WITH A NI/B SYSTEM, THE SOLDERABILITY OF THE DEPOSIT IS 100%, RIGHT AFTER PLATING, 1 WEEK AFTER PLATING, 1 YEAR AFTER PLUS.
NI/B IS MORE EXPENSIVE, BUT BELIEVE ME, IT TAKES THE DOUBT OUT OF WHETHER OR NOT THE FINAL PRODUCT WILL SOLDER.
RAY
PS: TRY IMMERSING THE PARTS TO BE SOLDERED IN 100% HCl FOR ONE MINUTE, THEN DRY. I HAVE FOUND THIS TO BE SUCCESSFUL FOR NI/P SURFACES.
RAY DELOREY
- INDUSTRIAL PROCESSING
---
1998
Both Ray & Jpalumbo are both correct. I am shipping Electroless Nickel Phosphorous right now that I heat treat to form a phosphide just so that it is NOT solderable. And back when I built hybrid M.E.,(kovar, ceramics,) I shipped exclusively Electroless Ni Boron both for solderability and for heat treatability, as Phosphorous will tear up H2 Furnaces.
good Luck.
Dave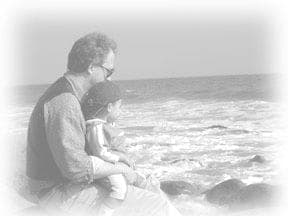 Dave Kinghorn
Chemical Engineer
SUNNYvale, California
---
1998
Dear Luis,
Have the suggestions proved to be successful? Or are you still puzzling? Tell us a bit about it if you wish, I'm also eager to learn from others.
Kind regards and have a nice christmas and best wishes for the new year,
Harry.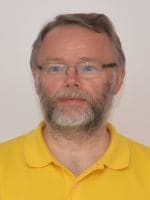 Harry van der Zanden
- Budapest, Hungary