topic 12926
Electropolishing with citric acid
A discussion started in 2002 but continuing through 2017
2002
Q. Does anybody have experience of electropolishing stainless steel and/or other metals using citric acid as one of the constituents of the electrolyte.
Mark Ambrose
Electrosheen - Clevedon, North Somerset, UK
---
---
June 15, 2017
Q. Hello, I found this thread probably is old, but I'm currently working in the implementation of electro polishing for SS 304 in my work, I did an internet search and bought the Electroplating Engineering Handbook as recommended in multiple occasions.

We initiated doing lab trails with a phosphoric/sulfuric acid solution recommended in the Metal Finishing Guidebook

Phosphoric acid 63%
Sulfuric acid 15%

We ran some parts and achieved good results.

Then we tried Trevor's suggested solution of citric acid and also got good results. I attached some pictures so you can see the samples.

Sample 1 phosphoric acid -- Sample 2 original part -- Sample 3 citric acid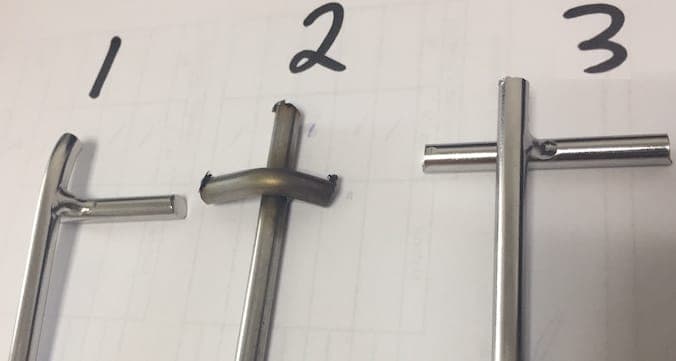 I have one question about the cathode, should this be made similar to the form of the part or it could be in the wall of the tank as in the anodize process? The parts are cubic banquets.

Regards
Yohands Rey
- Chihuahua, Mexico
---
July 6, 2017
Q. Hello,

I'm still working on the implementation of the electropolishing process; doing some testing. We electropolished a part that came up with several defects on the same part that you can see in the pictures (we use the citric acid solution):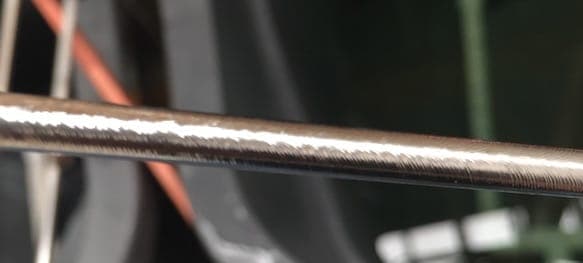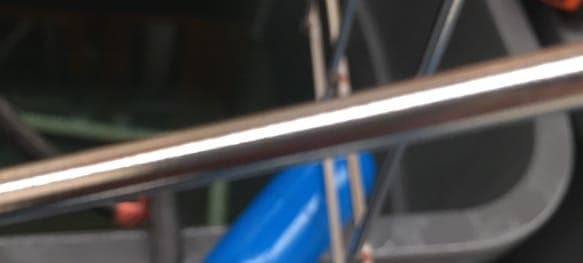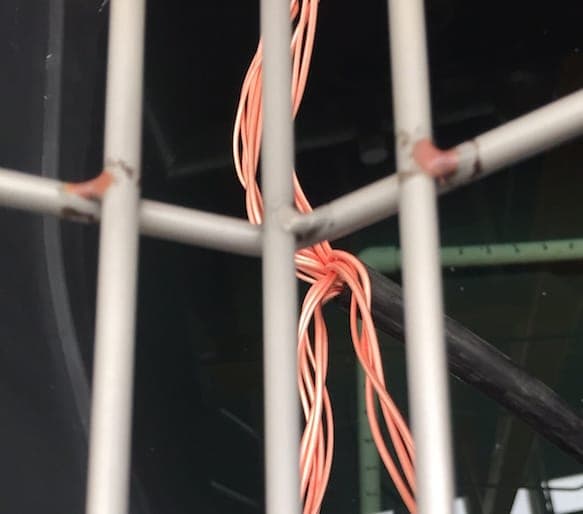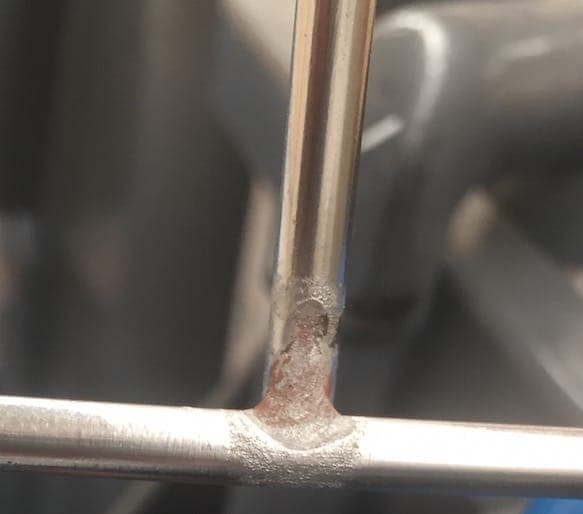 Temperature 160-180 °F
10 minutes electropolishing
copper rack
stainless steel cathode
current 100 Amps/sq ft
Probably not the exact concentration of the citric acid due to solidification in the bottom of the tank.

Im looking for some guidance maybe this defect also happens with the phosphoric process and the solution of the problem could be similar?

I will post the results after the implementation of your suggestion.
Yohands Rey
[returning]
KAT - Chihuahua, Mexico


This public forum has 60,000 threads. If you have a question in mind which seems off topic to this thread, you might prefer to Search the Site