60,000 Q&A topics -- Education, Aloha, & Fun
topic 12879
Rack marks / wire marks / jig marks in electroplating
A discussion started in 1998 and continuing through 2020 so far.
Adding your Q. / A. or Comment will restore it to our busy Current Topics page
1998
Q. WE EXPERIENCE SEVERE RACK MARKS ON LIGHT STAMPINGS FROM OUR LOW CYANIDE ZINC BATH. RE-SURFACING THE RACK TIPS AND /OR ELECTROLESS PLATING THEM HELPS, BUT THE PROBLEM RETURNS IN ABOUT 4 TO 5 WEEKS. THE CHEMISTRY IS CONTROLLED TIGHTLY, AND THE DISTRIBUTION, THROWING POWER, AND EFFICIENCY ARE ALL GOOD. HULL CELLS PLATED AT 0.5 AMPS OR 3.0 AMPS, SHOW NO SIMILAR SIGNS. ORGANICS IE. BRIGHTENER, ARE KEPT TO A MINIMUM. METALLICS SUCH AS Pb AND Cd ARE NON EXISTENT.
ANY IDEAS?
RAY DELOREY
- CAMBRIDGE, ONTARIO,CANADA
---
1999
A. Ray:
Are the light parts too light? If they are in the bath they may flutter and cause a bi-polar effect. Sometimes they are dark sometimes not. The electroless plated rack tips may be helping with conductivity and as it wears away the problem returns. You won't see this on the Hull Cell. Generally if I can't duplicate it in the Hull Cell its something on the line or process that is contributing. Try pinch racking one rack of parts and see if this goes away, this will tell you that it is current and that the part is too light. Also if heavier parts plate fine then this would be another indication the parts are too light.
KH
Ken Hutchinson
- Minneapolis, Minnesota
---
---
2002
Q. I encountered the following problem, advice needed: Racking mark was observed on nickel finishing on stainless steel, after gone through proper cleaning and strike in Nickel bath.
Solution composition as follow:
Nickel sulphate 300 g/l
Nickel Chloride 85 g/l
Boric acid 45 g/l
pH 4.4
Temperature 45°C
Current Density 1~2 A/dm2
May Soh
- Singapore
---
2002
A. You are always going to have a rack mark on rack plating! The secret is to rack it in a place that does not show. You can reduce rack marks by sharpening the tips of the contact which will hold less solution, and reduce the actual contact size.
James Watts
- Navarre, Florida
---
2002
A. Also if you have been plating and your hooks marks are getting more visible, you may have to strip the nickel off racks. Heavy build up may also cause contact problems.
Chris Snyder
plater - Charlotte, North Carolina
---
2002
A. Instead of using racks and hooks you can use copper wire. The key is to wrap it loosely around your part.
CYNTHIA A. COOK-MURRAY
- Saratoga, New York, USA
---
---
July 26, 2013
Q. WHY SILVER PLATING DEPOSIT SO SUSCEPTIBLE TO WIRE MARKS IN THE WIRE PLATING PROCESS.
How to make silver plate robust to wire marks.
EMMA DALISAY
- Santa Ana, California, USA
---
July 26, 2013
A. Hi Emma. Adjustments to the plating bath is probably not a productive way to address rack marks. I think all you can do is try Cynthia's suggestion, and if that doesn't work, you'll need to rewire the parts halfway through the plating time. Good luck.
Regards,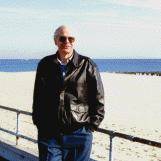 Ted Mooney, P.E.
finishing.com - Pine Beach, New Jersey
Striving to live Aloha
---
---
Guidelines for wiring/racking parts for electroplating
June 19, 2013
Q. Do best practices exist for wiring/racking parts for electroplating ?? Some of our parts come back from platers with damage to threaded holes, hook damage, etc. I was hoping to find something for my engineers to refer to when sending parts to outside shops.
Jim Schamber
Outside Services Manager - San Jose, California
---
June 20, 2013
A. That is unacceptable and if they do not know any better, I would find another plater.
James Watts
- Navarre, Florida
---
July 12, 2013
A. This is a common problem, especially in our area, but the good news is that there are some great shops near us too. Sure, there are specifications you can call out on your PO's and drawings. For sulfur-nickel you can use QQ-N-290A [link is to free spec at Defense Logistics Agency, dla.mil]. For gold you can refer to Section 3.8 of Mil-G-45204 [link is to free spec spec at Defense Logistics Agency, dla.mil] specification. Section 3.8 states, "3.8 Workmanship. Gold plating shall be smooth, fine grained, adherent and free from exposed basis metal or underplate, visible blisters, pits, nodules, porosity, indications of burning, excessive edge buildup and other detrimental defects. Correction of a burned condition by burnishing or tumbling is not acceptable."

What you have described falls under "exposed basis metal" and "other detrimental defects". There are other specifications as well for copper plating, other types of nickel, silver, and much more. Unfortunately, some shops lose parts all the time, scratch and ding parts regularly, not to mention drop and package them incorrectly. Good luck.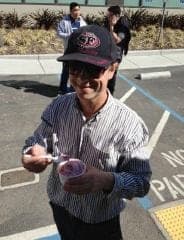 Blake Kneedler
Feather Hollow Eng. - Stockton, California
---
---
Alligator Clips Causing Marks on Copper Electroplating
November 18, 2020
Q. Hi all,
I am currently electroplating rectangular coupons with copper. The plating itself is not the issue, rather the setup. We are suspending the coupon with an alligator clip lead, which is submerged into the plating bath. When the coupon is removed from the bath after plating, the plating itself is nearly flawless - but there are always marks where the clip made contact with the coupon. What are some ways around this? Thanks in advance.
Patrick Chai
- Bryan Texas
---
November 2020
A. Hi Patrick. If you mean that the sharp teeth of the alligator clip dig into the copper, they can be filed to bluntness and/or have foil wrapped on them. But if you mean that they shade the coupon in a way that leaves unplated spots, welcome to plating :-)

The easiest correction in your case is probably to move them once or twice during the plating period.
Luck & Regards,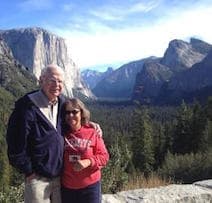 Ted Mooney, P.E. RET
finishing.com - Pine Beach, New Jersey
Aloha -- an idea worth spreading