topic 12866
Stainless steel 4B finish specifications
Our company supplies stainless steel equipment for the food industry but typically use mill finish products without any special polishing. I was asked on a recent project to supply a 4B finish. I see a lot of equipment specified this way and most of the stainless suppliers describe a #4 finish as 150-180 grit polish. Does anyone know if there is 4B different from #4, and is there a 4A finish?
Dan Cooper
- Roscoe, Illinois
---
There is no relationship between a #4 (dairy) finish and a 4B mill finish. The #4 finish is a ground finish. There is little agreement on what it should look like and you will rarely find two #4 finishes that look or feel the same though the surface roughness numbers (Ra's) will be broadly similar. A 4B mill finish is produced by rolling the sheets of stainless steel between polished rollers. It commonly has a slightly matte or frosted appearance. The surface is usually very smooth but the Ra's can be all over the place and still meet the spec.. I did a survey of mills a few years back and got readings from 8 to 28 Ra. We most commonly see Ra's in the range of 8 to 20. Is there a 4A finish? It seems logically consistent but I must confess, I don't know.
John Holroyd
- Elkhorn, Wisconsin
---
May 12, 2008
To the best of my understanding there is no 4B finish.

Over time people have somehow combined a 2B and a #4 finish.And incorrectly called it a 4B finish.

Most of the time when referring to a 4B finish they actually want a #4 finish.

Sometimes however when referring to a 4B finish they want a #2B finish.

Its best to talk to them so you understand what they want.

Check out "Wikipedia" under "stainless steel finishes"
it list and explains industry standard finishes.
Joe Lueck
- Traverse City, Michigan
---
February 12, 2010
The previous response is correct. There is no "4B" finish recognized by ASTM and a colleague confirmed that there is no industry specific 4B. The relevant ASTM standard for stainless steel sheet and strip finishes is ASTM A480 [link by ed. to spec at TechStreet]. Another potential source of confusion is that the Europeans and Japanese have two No. 4 finishes. The difference between them is surface roughness and surface roughness maximums are not uncommon in industry.
Catherine Houska
consulting - Pittsburgh, Pennsylvania
---
March 21, 2011
I do not understand why we call it 4B Finish as it is not mentioned in any Technical Standards Books related to Stainless Steel Surface Finish. If any such Code is available let me Know. But as far as I understand no such Code called 4B Finish exists.

Can anybody explain me with details about 4B Finish with Photograph?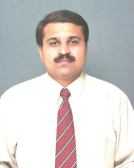 Dinesh Dange
Indian Institute Of Technology - Pune, Maharashtra, India
---
March 5, 2012
The web site below gives an explanation of a "4B Dairy Finish":
www.arcabrasives.com/Metals/Stainless.html
Mike Gilbertson
Massman - Villard, Minnesota, usa


This public forum has 60,000 threads. If you have a question in mind which seems off topic to this thread, you might prefer to Search the Site