World's #1 finishing resource since 1989
No login needed: Chime right in
topic 12741
Why lemon juice cleans copper pennies better than bleach
2002
Why does lemon juice clean copper pennies better than bleach and other detergents? And please hurry I need the answer. Make the answers nice and long too!
Isaiah S.
[last name deleted for privacy by Editor]
- Mays Landing, New Jersey, United States
---
Did you want those nice long answers single or double spaced, Isaiah? Teachers beg us to just tell you to do your own homework :-)




Ted Mooney, P.E.




Striving to live Aloha




finishing.com - Pine Beach, New Jersey





---

Sigh.. another student that just wants to cut and paste and turn it in to a teacher. Isaiah, do a search on this site, and you will find the answer to your question...or read one of your science books, or better yet, pay attention in class.




Marc Green




anodizer - Boise, Idaho




---
Study or else you'll end up in one of those mines inhabited by Orcs in Middle Earth.


Tom Pullizzi
Falls Township, Pennsylvania
---
First of all dull and dirty pennies have a layer of copper oxide (copper and oxygen mixed together) and that can be dissolved by a weak acid. Lemon juice is a weak acid; so are orange juice and vinegar.
Jennifer C
[last name deleted for privacy by Editor]
- Moncks Corner, sc, U.S.
---
Lemon juice cleans pennies better than bleach because bleach takes out stains from things that have pores or spaces for things to live but pennies are solid things that don't have a lot of pores and stuff. And acid which is in the lemon juice dissolves things on the surface and that's why lemon juices works better than bleach.
Carmella C.
[last name deleted for privacy by Editor]
- PC, New York
---
I agree with Jennifer. Thanks for trying to help, Carmella, but I don't agree. Please see
F.A.Q. on Cleaning Pennies
. It will tell you everything you need to know for this science project. Good luck.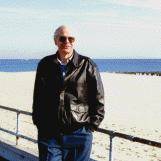 Ted Mooney, P.E.
Striving to live Aloha
finishing.com - Pine Beach, New Jersey