topic 12731
Electrolytic Nickel Plating of Aluminum Components
A discussion started in 2002 but continuing through 2017
(2002)
Q. We are attempting to nickel plate (5 - 10 microns) aluminum power terminals (16mm DIA, 20mm long) using the electrolytic process. However, we are finding that the coating does not adhere adequately to the aluminum and flakes off when we attempt to fit star washers over the component. Can you suggest a solution, perhaps a better cleaning process prior to coating?
John Austin
Sevcon Ltd - Gateshead, Tyne & Wear, UK
---
? What are the intermediate layers made of? Zincate and cyanide copper? You cannot satisfactorily plate nickel directly onto aluminum.
Ted Mooney, P.E. RET
finishing.com
Pine Beach, New Jersey
---
A. John,
One option you can try is Brush Plating the areas that are giving you the trouble. Brush Plating will give you excellent adhesion to the aluminum and should eliminate the flaking problem.
David Crocker
- Valencia, California, USA
---
A. You need to zincate then cyanide or alkaline copper strike before the nickel plate. You could also follow the zincate with electroless nickel.
Russell Richter
- Danbury, Connecticut, USA
---
A. Firstly, I presume the aluminium alloy is suitable for plating; if you do not know, check it out. Assuming it is OK, then the aluminium needs proper cleaning in both acid and alkaline cleaners. The aluminium then needs coating with a zincate layer. Preferably use a double zincate treatment as this gives better adhesion. Once zincated, the aluminium can be easily electroplated with nickel or copper. If everything has been set up correctly, the adhesion is very good. The usual pitfalls are in the selection of the aluminium alloy and in the cleaning processes. High alloy aluminiums need a desmut process to remove other metals in the alloy and to promote good adhesion. Your best bet is to talk to your plating supply house, who will willingly give you all the advice you need. If they don't, change your supplier!

Trevor Crichton
R&D practical scientist
Chesham, Bucks, UK
---
---
February 1, 2017
Q. Hi. I'm trying to plate a surface (aluminum) with Brush nickel. I'm using Sifco Products Nickel code 2080. How can I prepare the surface? Grit Blast, Bead Blast or just scotch brite?
I used Bead Blast but the thickness was low. The goal is .0005 +/- .0002 Surface area .083.
using 6-8 Volts amp/h=.00980
Adan Reyes
- Phx, Arizona
---
March 9, 2017
A. Hi,
I'm sure Sifco has the pretreatment product you need in the Sifco Products line.

Regards,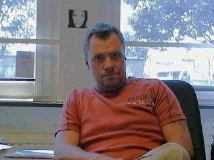 Anders Sundman
3rd Generation in Plating
Consultant - Arvika, Sweden


This public forum has 60,000 threads. If you have a question in mind which seems off topic to this thread, you might prefer to Search the Site