60,000 Q&A topics -- Education, Aloha, & Fun
topic 12602
How do you clean/restore old zinc countertop on Hoosier cabinet
Q. Can anyone tell me how I can clean the zinc countertop of an old hoosier cabinet? Thanks so much.
Crystal Kautz
- Pomeroy, Ohio
---
Q. I have exactly the same question. I just inherited a hoosier. The zinc countertop is stained with globs of paint, glue, and other stuff. How can I clean/restore it? Thanks.

Patrick Bosa




- Exeter, New Hampshire





---

Q. How do I finish the countertop (tin?) of an antique Hoosier cabinet?

Marilyn Walt




- Westville, Indiana




---
A. I found a FAQ on zinc countertops: Minor scratches and mineral streaking can be brushed with a household Scotchbrite pad. Deep scratches may be sanded through the grades up to 220 and buffed with the same pad. Use a circular pattern for a #4 finish or a straight line motion for a machine brush.
Dash Fab
- Ann Arbor, Michigan
---
---
July 8, 2008
Q. Hi, My name is CJ, I use my hoosier for counter space, and also have my microwave on it. A friend of mine told me the old zinc can give off poison toxins. Does anyone know if this is true?
Carrie Jo Jordan
professional painter - Kenton, Ohio
---
July 10, 2008
A. Hi, Carrie. If you were to weld something that is zinc plated it can vaporize the zinc and cause "metal fume fever", but that requires a temperature of thousands of degrees. It's true though that zinc is not considered a "food-safe surface", even those zinc is an essential micronutrient not a poison, because the zinc can dissolve into acidic foods. For example, it is considered inadvisable to slice tomatoes on this surface -- but people (apparently including the kitchen servants of the Vanderbilts) did so for centuries, so it's not like it's an extreme hazard.
Zinc countertops have become fashionable once again despite this problem. So, for counterspace and a microwave, I think your zinc-topped hoosier cabinet is ideal; enjoy it.
Regards,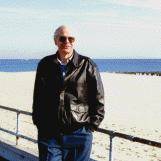 Ted Mooney, P.E.
finishing.com - Pine Beach, New Jersey
Striving to live Aloha
---
June 29, 2010
A. I work at a restaurant with a zinc bar and we use a metal polish called Flitz [affil. link to product info on Amazon]. It takes almost anything off from dark rings from glasses to oxidation.
Anna Zalner
- Madison,Wisconsin, USA
---
---
How to repair zinc countertop on vintage Hoosier cabinet
July 9, 2020
Q. Inherited my Great Grandmother's Hoosier cabinet (manufactured by Wilson?). Planning to restore, and have noticed the original zinc countertop is corroded/eroded in a roughly 6" inch area. The area is rather deeply 'pitted' I would say, but not all the way through to the wood base. The pitted area is almost fibrous, and I am looking to either stabilize that area to seal from further damage, or even fill and smooth to retain a vintage look. Any ideas as to best way to stabilize or re-fill? Thanks very much.
Phil Gabbard
- Pasadena, Texas