Where the world gathers for
plating, anodizing, & finishing Q&As since 1989
-----
Why does tarnished penny weigh less than shiny one?
! After soaking a non galvanized nails in lemon juice and a pinch of salt for almost 6 days some of the pennies almost disintegrated completely. I was just hoping for the copper to bond to the nail and I got a bonus chemistry lesson to share with my class.
DB becker
- Michigan
January 25, 2023
---
---
---
Closely related historical posts, oldest first ...
Q. I've done a lab in which I investigated the weights of pennies. And I found out that tarnished pennies weigh less than the shiny ones. I know that this result is due to the oxidation on the surface of the pennies. What process does a penny exactly go through that it makes the coin weigh less than the shiny ones?
Claire Lee
- Memphis, Tennessee, U.S.A
2002
A. Hello Claire,
Ask yourself a few simple questions about what you are doing.
How many old coins are shiny?
How many new coins are tarnished?
What is the tarnish composed of.
How does the weight of an old coin compare with the weight of a new coin.
If you think about it for a while you will probably conclude that the tarnish is an indicator of the age of a coin. Old coins will have more wear than new coins and so they will weigh less.
As a matter of interest if you have two identical weight untarnished coins. You then tarnish one of the coins it will become heavier and will weigh MORE than the untarnished coin. The difference is so small that you are unlikely to have access to scales that will be able to measure the difference.
Hope this helps.
John Holroyd
- Elkhorn, Wisconsin
A. I applaud you, Claire, for doing the experiment before asking us what the result should be; you are doing science!
However, I would expect the tarnishing process itself to add to the weight of a penny, not reduce it. That is because the copper on the surface takes oxygen out of the air to form copper oxide tarnishes on the surface of the penny. So for each atom of copper previously on the surface, you know have a molecule of CuO or Cu2O.
I suspect that this tarnish has worn off and rebuilt itself on the tarnished pennies and that you are seeing a reduced weight due to wear not the tarnishing action. Your experiment was nice work but you seem to have at least one uncontrolled variable, wear, that is affecting the weight.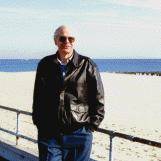 Ted Mooney
, P.E.
Striving to live Aloha
finishing.com - Pine Beach, New Jersey
A. One might also wonder if she is comparing older copper pennies to the newer plated ones..I've never done a comparison in weight, but now I'm wondering if they both weigh the same in new condition.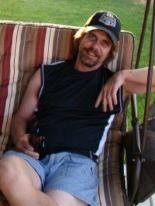 Marc Green
anodizer - Boise, Idaho
A. The composition of pennies was changed in 1982. It is possible that your tarnished pennies are before 1982 and your shiny pennies are post 1982. If that is true read on: From 1962-1982 the composition of pennies was 95% zinc and 5% copper. In 1982, the gov't decided that copper costs too much, the result of this is the current penny with a composition of 97.5% zinc and only 2.5% copper. If you check the periodic table, the atomic weight of copper is 63.546, while zinc is 65.38. You do the math...
Margot Shipman
- Sunbury, Pennsylvania, USA
2004

Hi, Margot. I don't think there is any way to get from atomic weight to density without the almost impenetrable math of nuclear physics and quantum dynamics, but the density of copper is 8.92 g/cm3 and the density of zinc is 7.1 g/cm3, so the 1983 and newed plated pennies are significantly lighter than pre-1982 pennies.
Regards and thanks,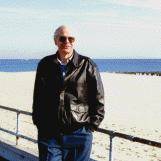 Ted Mooney
, P.E.
Striving to live Aloha
finishing.com - Pine Beach, New Jersey
A. According to the United States Mint "The Composition of the Cent

Following is a brief chronology of the metal composition of the cent coin (penny):

* The composition was pure copper from 1793 to 1837.
* From 1837 to 1857, the cent was made of bronze (95 percent copper, and five percent tin and zinc).
* From 1857, the cent was 88 percent copper and 12 percent nickel, giving the coin a whitish appearance.
* The cent was again bronze (95 percent copper, and five percent tin and zinc) from 1864 to 1962.
(Note: In 1943, the coin's composition was changed to zinc-coated steel. This change was only for the year 1943 and was due to the critical use of copper for the war effort. However, a limited number of copper pennies were minted that year.)

* In 1962, the cent's tin content, which was quite small, was removed. That made the metal composition of the cent 95 percent copper and 5 percent zinc.
* The alloy remained 95 percent copper and 5 percent zinc until 1982, when the composition was changed to 97.5 percent zinc and 2.5 percent copper (copper-plated zinc). Cents of both compositions appeared in that year.

www.usmint.gov/about_the_mint/fun_facts/index.cfm?action=fun_facts2
Jack Straw
- Humble, Texas
2006
---
---
Q. Hello and thank your for your help
My father has a Sparkletts bottle full of pennies
I was wondering if you can help. We are trying to find out how many pennies would be in this bottle and the dollar amount. Your help would be greatly appreciated

Thank you,
Mindy Thomson
- Saugus, California, USA
2007
A. Weigh the bottle with the pennies, Mindy, then weigh it or a similar bottle without the pennies to get the net weight of the pennies. Divide by the weight of a single penny. Good luck.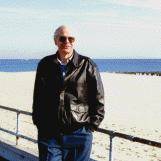 Ted Mooney
, P.E.
Striving to live Aloha
finishing.com - Pine Beach, New Jersey
---
---
It is time to FINISH OFF the penny. It costs more to manufacture than it is actually worth. We need to emulate the country of Australia, which has not produced a penny/cent coin for a long time. They round everything off to the nearest nickel. Instead of weighting down our pocketbooks, purses, or simply throwing them away (a bit hazardous because I am always stopping to pick up a penny, a la Benjamin Franklin!), we need to quit making them and using them for everyday transactions.

John Eyberg




high school teacher/student job finder - El Paso Texas




July 14, 2008






Hi, John. A bit of a non-sequitur there, but you're probably right. A nickel today, even a dime, has less buying power today than a penny had fifty years ago, so the denomination is so small it's unneeded. Had we eliminated it in time maybe we wouldn't be cursed with all these sales taxes. Back when something cost 5 cents, the government couldn't ask for a penny on the sale; but when the same thing grew to cost a dollar and we still had pennies available, it was easy for them to claim 2 cents; and from there the only direction was up :-)

We should eliminate nickels as well and just shift the decimal point, with currency less than 10 cents non-existant.

Regards,




Ted Mooney

, P.E.




Striving to live Aloha




finishing.com - Pine Beach, New Jersey