topic 12469
Identifying plating
I have recently inherited a metal carriage clock from my late mothers estate. I think it is brass with some form of plating. I do not wish to get rid of it for obvious reasons but need to clean it up. How do I
a. Establish what the plating is?
b. Establish what the main unit is made from?
c. Go about cleaning it up?
Sorry if this question is a bit basic but any help would be much appreciated.
Chris Allen
- Burnley, Lancashire, England
---
While destructive chemical tests could be done, or a company which had X-ray fluorescence testing equipment could determine the composition non-destructively for you, in truth the thing to do is take it to an antique dealer who recognizes it and can tell you what it is :-)
Ted Mooney, P.E.
finishing.com
Pine Beach, New Jersey
---
Chris,
The initial problem is that your question is, indeed, too basic. Is the base material brass which has been plated with another metalo-material, or is it an unknown base metal plated with brass? If it's the former, describe the appearance of the deposit. As you have provided no information on the structure of the piece itself, providing you with a "knee-jerk" analysis is virtually impossible. If you could locate a reputable jeweler in Lancashire, they may have (or could recommend you unto) the necessary agents or procedures (or laboratory) for determining said materials. That's a start. Keep us informed as to your findings.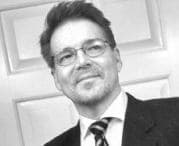 Randall Fowler
- Fowler Industrial Plating, LLC
Cleveland, Tennessee, USA


If you have a question in mind which seems off topic, please Search the Site