topic 12434
Manufacturing of g.p.c
RESPECTED SIR,
I AM A YOUNGSTER SEEKING FOR A GOOD BUSINESS LIKE THE MANUFACTURING OF GOLD POTASSIUM CYANIDE. NEARLY, ONE YEAR BACK I HAD BEEN RUNNING MY OWN FACTORY OF PLASTIC CONTAINERS WITH MY FRIEND AS PARTNER.BUT, NOW MY FRIEND HAS RUINED EVERYTHING.NOTHING IS LEFT FOR ME.
I AM TWENTY EIGHT YEARS OF AGE. I HAVE ONE SON OF MY OWN. NOW,I HAVE LOST THAT BUSINESS AND SEARCHING FOR THE NEW ONE i.e g.p.c. AS I WAS THE TOPPER OF CHEMISTRY IN THE CONMENT SCHOOL I STUDIED (I.C.S.E BOARD),I HAVE DECIDED TO DO MY NEW BUSINESS IN THIS FIELD--i.e., (G.P.C).
ONLY YOU CAN PREVENT MY LIFE FROM RUINING BY EXPLAINING TO ME THE WHOLE CLEARCUT PROCESS OF PREPARING AND MANUFACTURING (G.P.C). I HAVE BEEN DOING ITS MARKET SURVEY (i.e of G.P.C) SINCE SIX MONTHS.AND I HAVE GOT CONSIDERABLE RESULTS. SO, I HAVE DECIDED TO DO ITS MANUFACTURING NO MATTER HOW DIFFICULT IT IS. ASI AM A HARD WORKING MAN FROM MY CHILDHOOD MY WIFE HAVE GOT TWO GOLD BISCUITS FOR EMERGENCY LIKE THIS (TO START THIS BUSINESS)
SO, SIR I WOULD LIKE TO REQUEST YOU TO PLEASE HELP ME AS MUCH AS YOU CAN (IN THIS REGARD). FOR MY SMALL FAMILY YOU SHALL BE NEXT TO GOD. I SHALL BE KEENLY WAITING FOR YOUR POSITIVE RESPONSE.
THANKING YOU.
YOURS SINCERELY,
AMIT AGARWAL
- Meerut City, India
---
And by the early 40's, I am sure that you agree with R. Kipling, who said something like "We should treat success and failure for the imposters that they are".
But I wouldn't sink my last two gold biscuits into making gold salts, based upon the information you might find on the internet. I would recommend working in a plating shop, where you can dazzle them with your knowledge of chemistry; or at least be able to tell them how much cleaner they should add to the cleaning tank in the nickel line.
Tom Pullizzi
Falls Township, Pennsylvania
---
And (obviously) having knowledge of world history, you must remember reading the words of a certain Winston Churchill, who defined success as: "...going from failure to failure without loss of enthusiasm". :)
Drew Bledsoe has been living out that phrase for most of this season! Kick those Rams! Go, New England Patriots!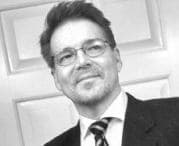 Randall Fowler
- Fowler Industrial Plating, LLC
Cleveland, Tennessee, USA
---
I love it! thanks, Randy!
Tom Pullizzi
Falls Township, Pennsylvania
---
Hey Randy,
Did ya happen to watch the game on Sunday? WOOOOOHOOOO WAY TO GO PATS!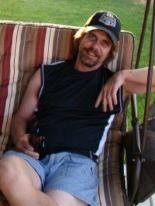 Marc Green
anodizer - Idaho
---
Hey Marc! Nice to hear from you again! Did I "happen to watch it"?...DID I HAPPEN TO WATCH IT?! I couldn't pry myself away from it! GO PATS! Finally, after 42 years! I even prepared my famous "Randy's Wind-Breakin' Salsa" for my buds here in Massachusetts! Glad to hear you were rootin' for our Pats, Marc! Imagine trying to get out of Boston tonight?! Whew! Anyway, my friend, can you recommend any other letters here at finishing.com where you and I could go in and "make trouble"? :) Talk to ya' later, bud. And I still look forward to that cold one!
Randy Fowler

- Fowler Industrial Plating, LLC




Cleveland, Tennessee, USA





If you have a question in mind which seems off topic, please Search the Site