topic 12432
How to calculate the polishing time?
Dear Sir,
I am now preparing a quotation system. It needs to include the part of finishing. I want to know how to calculate the time of the polishing(By manual), for example the area, the surface finishing and the lead-time. Are there any effective method? or any suggestion. Please advise.
Tom Wong
- Hong Kong
---
Tom,
The answer to your question the way it is worded is NO. There is not enough information to proper evaluate what process you are going to use based upon an unknown surface finish. Need some more details on part size, configuration and what you are trying to achieve before we come up with cost figures.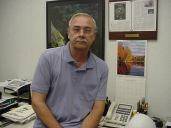 AF Kenton
Hatboro, Pennsylvania


If you have a question in mind which seems off topic, please Search the Site