Where the world gathers for
plating, anodizing, & finishing Q&As since 1989
-----
Brighteners used in Silver Plating (Potassium Cyanide bath)
Q. We silver plate in a cyanide bath using ammonium thiosulfate as a brightener. Is it possible to control brightener levels using amp-hours? If so, how much brightener should be added every 100 amp-hours of operation?
Daniel Bemenderfer
- Indianapolis, Indiana, USA
2001
A. In the cyanide-nitrate bath, 1.5 mg/liter/hour. I'm sure you could hook this up to an ampere hour meter pump.


Tom Pullizzi
Falls Township, Pennsylvania
---
---
Q. RESPECTED SIRS,
WE ARE HAVING SILVER ELECTROPLATING UNIT IN WHICH PLATING IS BEING DONE ON SILVER. WE USE SILVER POTASSIUM CYANIDE BATH FOR PLATING. WE WOULD LIKE TO KNOW THE CONTENT OF THE SILVER BRIGHTENERS WHICH IS BEING USED IN THE BATH.
SHRIHARI
- Erode, Tamilnadu, India
2002
A. Please visit the Chemicals Directory for chemical suppliers. Proprietary additives are provided by chemical companies, and then you don't have to waste time making them yourself. It rarely is worth the effort to make your own brighteners.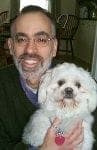 Tom Pullizzi
Falls Township, Pennsylvania
A. We use ammonium thiosulfate solution. It depends on how bright you want your parts and what else you want the brightener to do. You may need a proprietary brightener if you need more than just a little brightness.
Jeanne Kitazaki
United Airlines - San Francisco, California
A. The best brightener and additives for silver cyanide bath is selenious acid and potassium tartrate antimony. 0.2-2/lit selenium and 0.05-1.5/lit antimony. Good luck
Majed Janineh
holy land arts - Beith-Lehem Palestine
October 26, 2011
Q. g/L or mg/L?
(selenious acid 0.2-2/lit and antimony potassium tartrate 0.05-1.5/lit)
Sharma Sunita
- Pune, India
March 7, 2023
A. Hi Sharma. Potassium antimony tartrate is usually employed at somewhere around 0.5 to 2 grams per liter, so Sharma's units for that are presumably g/l.
But Chance referred us to a paper claiming that ideal amounts of selenium are 0.3-0.9 µg per ml. If we multiply that volume by 1000, that's 0.3-0.9 mg/l, which would put us into the same general range as Majed if his units are 0.2-2 milligrams per liter.

But rather than me putting words into Majed's mouth, let's hope he will return and clarify it :-) Luck & Regards,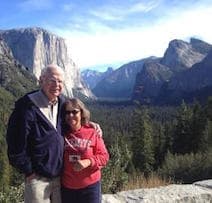 Ted Mooney, P.E. RET
Striving to live Aloha
finishing.com - Pine Beach, New Jersey



---
---
Problems with silver cyanide bath
Q. I am a lab supervisor at a barrel electroplating shop currently having problems with a cyanide silver plate bath. The bath is leaving a very dull, white finish on small parts of nearly every metal. The most difficult thing about this is that another silver bath with same potassium cyanide/potassium silver cyanide concentrations is working fine. Temperature in each bath is lower than normal (about 10 °F less) but this doesn't explain why only one will not plate. I suspect it may be high carbonate concentrations in the problem bath but I do not know how to test for this or what to do to correct it. Any help would be appreciated.
Dom Sideri
Laboratory supervisor - Lawrence, Massachusetts
2003
? Hi Dom. Do you have Hull cell test equipment and have you tried any experiments with it yet?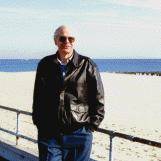 Ted Mooney
, P.E.
Striving to live Aloha
finishing.com - Pine Beach, New Jersey
A. Dear Mr Sideri,
To analyse for Carbonate content: pipette [affil link] accurately a 10ml sample of plating solution into a 600 ml squat form beaker. Add 300 mls of de-ionised water and heat on a hot-plate with a boiling rod in the beaker.*DO NOT BOIL** Add 10% Barium Chloride solution until no more precipitate forms in the beaker then filter through a Whatman number 40 filter paper. Wash the filter paper and beaker thoroughly with hot de-ionised water until the final washings no longer turn pH indicator paper blue. Transfer the filter paper back to the original beaker, pulp up and add 200 ml of de-ionised water and a few drops of methyl orange [affil link] indicator solution. Titrate with 1.0N Hydrochloric Acid while stirring the pulped filter paper with the boiling rod. End-point is; Orange to Red.
Calculation:
Titre mls x 5.3 = g/l Sodium Carbonate
Titre mls x 6.91 = g/l Potassium Carbonate
Nigel Gill, B.Sc. MIMF AIEMA MRSC
- Blantyre, Glasgow, Scotland
---
---
Dear Sir,

Q. I am an hobbyist and I read that with Silver Iodide I could electroless plate some PCB copper. But the problem is I buy the silver iodide but I don't know with what proper acid or not I need to dissolve and use the iodide.

May you help me ?

Thanks a lot.

Rene Pastorelli




EPC - Sao Paulo, sp, Brasil




2004






A. Forget iodide bath. Thiosulphate solutions are safer and better (15 gm silver nitrate, 30 gm sodium thiosulfate [affil link], 100 gm ammonium chloride, dissolve nitrate in 50 ml water, add chloride dissolved in 50 ml water, add this mixture to thiosulphate solution /in 900 ml water/,cold immersion, rinse well)!

Good luck!

Goran Budija

- Zagreb , Croatia
---
---
Q. I need to make 1 liter of silver solution using silver potassium. What quantity of silver potassium will I need, and will I need other chemicals?
John C
[last name deleted for privacy by Editor]
- J.H.B., SOUTH AFRICA
January 25, 2013
A. Hi John.
There is no such compound as silver potassium. You might be thinking of potassium silver cyanide. But there are dangers both of generating poison gasses and making explosive silver fulminates if you are mixing things and inexperienced in silver chemistry. Plus, practical silver plating baths will need addition agents which are usually proprietary. For 1 liter of silver plating solution, I'd strongly urge readers to buy it rather than try to make it. Good luck.
Regards,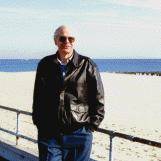 Ted Mooney
, P.E.
Striving to live Aloha
finishing.com - Pine Beach, New Jersey
---
---
Multiple threads were merged: please forgive repetition, chronology errors, or disrespect towards other postings [they weren't on the same page] :-)
---
---
Silver plating: optimum brightener and carrier level
Q. Hi everyone,

I would be grateful if anyone can help (please). My job in on the line.
Am an electroplater in a big company in Mauritius. Am having big issues with the amount of additives and carriers to be added to our silver cyanide based bath. For the past 5 years, I have always added the same quantity : 25 ml/L brightener 15 ml/L carrier (as directed by the supplier's data sheet), which produced fine grain with a high white luster.
But recently, with the same amount added, the deposit is somehow dull and light yellow haze appear when a transparent protective coating is applied onto. I checked all the parameters: anode surface area, free cyanide concentration, silver metal concentration, carbonate, etc.; they all are in the desired range. I am sure the problems come with the brighteners. I even changed the ratios and amount of the additives (to almost triple) but in vain, even with newly supplied additives. I even prepared 2 new silver baths with newly supplied chemicals but they all ended giving the same results. Any help would be highly appreciated, thank you.
Ruben
[last name deleted for privacy by Editor]
- Goodlands, MAURITIUS
September 20, 2013
---
---
Q. I am new to the lab here. Several years of Silver Technic 1006 cyanide plating bath problems. We have solved a few but still have problems. Any help would be appreciated! Thank you!!
Angela Spengler
metal finishing - Isle, Minnesota USA
June 25, 2015
---
---
Properties of silver plating with vs. without brightener
Q. WHAT IS DIFFERENCE IN SILVER PLATING WITH BRIGHTENER AND WITHOUT BRIGHTENER, PROPERTY-WISE?
(Brightness is one difference but what about hardness and other properties).
Components are switch gears.
Thanks
VINAYAK JOSHI
plating owner - NANDED, MAHARASHTRA, India
October 31, 2015
A. Hello, The difference would be in the grain structure of the deposit. For example, antimony is a common brightener and would make the deposit harder than just a matte silver plate. For switching parts it makes sense that the deposit has to be harder for better wear resistance.
Mark Baker
Process Engineer - Phoenix, Arizona USA
A. Antimony and Selenium brighteners interfere with radio frequency, carbon disulfide brighteners do not.

Robert H Probert
Robert H Probert Technical Services

Garner, North Carolina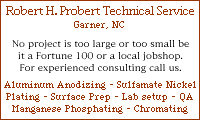 ---
---
Removing excess of antimony from a Silver Cyanide bath
Q. I am working as a Chemical Engineer for a electroplating/electroforming company. We working with different kind of baths. Some of these tanks are Silver Cyanide electroforming tanks (based in Potassium Silver Cyanide). As brightener we use an Antimony solution. Over the time the concentration of antimony has kept increasing slowly up to the point that it being too high.

Does anyone have an idea how this Antimony excess could be decreased??
Ruben Camacho
electroplating. material science - London
March 8, 2016
A. Hello, I did some research on the subject and could not find any remedies for a high concentration of antimony. I do have a few questions however. Are you using pure silver anodes, and not silver/antimony alloy? What current density do you normally employ? What is the temp of the bath? Are you adding the brightener according to a amp hr schedule, if so what is you addition rate? Are you adding your drag-out rinse back to the bath? You may have to resort to decantation of the bath, without the addition of the antimony brightener of course. The reason I'm asking the aforementioned questions is for preventative measures, to avoid excess brightener concentration that may occur in the future. Look forward to your answers.
Mark Baker
Process Engineering - Phoenix, Arizona USA
A. Good day Ruben.

I would contact your brightener supplier.
As Mark has indicated, a decant would help, also with your carbonates if they are high.
High Ho Silver!

Regards,
Eric Bogner
, Lab. Tech
Aerotek Mfg. Ltd. - Whitby, Ontario, Canada
---
---
Q. Hi all,

I am new to electroplating industry.
I would like to have some literature for the brightener in silver plating. Can anyone suggest literature so I can have some feeling about that.

Regards,
Ridwaan
Ridwaan Ali
- Stockholm, Sweden
January 7, 2017
"Historical reprint on silver plating and other early electroplating"
from Abe Books
or Amazon
[affil links]
? Hi Ridwaan. Your question is unclear to me. Are you asking that vendors of proprietary brighteners contact you with their offerings? Or are you conducting research into the formulations?
A. You could start with a literature search of the technical articles about silver brighteners. Scholar.google.com is very good for such stuff; and MFIS/Finishing Publications in U.K. offers CD-ROM and on-line access to their abstracts of the surface finishing literature.

Luck & Regards,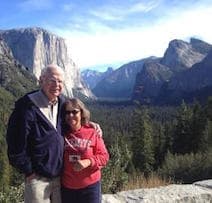 Ted Mooney
, P.E. RET
Striving to live Aloha
finishing.com - Pine Beach, New Jersey
January 2017

Hi Ted,

Thanks for reading my query.
I have just started my career in electroplating industry. No, it's not vendor specific. I just want to increase my knowledge how it works with brightener in Silver plating.
Thanks again.
Regards,
Ridwaan Ali
- Stockholm, Sweden
A. Ask your supplier and they will help you. In Sweden they use the same brightener for all silver by Atotech, Candor, MacDermid etc. The brightener contains selenium and its trade name is AgO56.
Regards,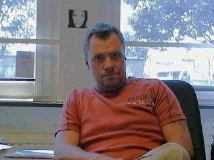 Anders Sundman
4th Generation Surface Engineering
Consultant - Arvika,
Sweden
---
---
Q. Respected sir,
I want to know the quantity of selenious acid and antimony potassium tartrate to be added in the silver cyanide bath to improve the brightness level. Please help
Senthil kumar
Electro plating of Silver - Salem,Tamil Nadu, India
March 28, 2017
A. Hi Senthil. If I'm guessing right, Majed suggested trying 0.2-2 mg/lit selenium but 0.05-1.5 g/lit antimony. After you confirm a workable value in a hull cell test, you can scale it up to your tank size. Good luck.
Regards,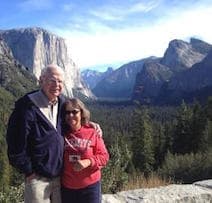 Ted Mooney
, P.E. RET
Striving to live Aloha
finishing.com - Pine Beach, New Jersey
---
---
Q. Dear sir, I have an electroplating silver bath potassium cyanide based solution and I have also use potassium iodide in the bath. So how can I improve more whiteness and shining? mohit
mohit maharajwala
d.k.jaritraders - surat India
April 27, 2019
A. Hi Mohit. I am not familiar with potassium iodide being used in potassium cyanide silver plating. How much is there and why (where can we find the suggestion for it)?

If your product is buffable (like flatware), thiosulfate should be fine. If not, please either consider a proprietary silver plating process, or ask a question about the many solutions proposed on this thread over the years. Good luck.
Regards,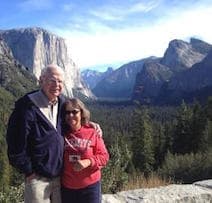 Ted Mooney
, P.E. RET
Striving to live Aloha
finishing.com - Pine Beach, New Jersey
Q. Dear sir. I have used brass wire with electroplating of silver gilt with potassium cyanide bath and also use potassium iodide. The quantity of 3 kg silver, 8 kg potassium cyanide and 750 mg potassium iodide to make silver bath. So I increased my silver electroplating wire brightness and singing, so which material can be added. And I also have option of selenious acid, potassium tartrate, antimony, ammonium thiosulfate. etc. Which are the best and how much quantity are used with potassium iodide because iodide must be use for my silver gilding processes. And another option if you have please tell me sir.
mohit maharajwala
[returning]
d.k.jaritraders - surat India
A. Hi Mohit. Hopefully a reader who is familiar with using silver iodide will help. As I've said, I personally haven't ever heard of it, so I can't conjecture whether you have too much or too little, nor can I suggest what other brighteners are compatible with it. I personally agree with Tom Pullizzi about using proprietary silver bath where you will get operating instructions and help, plus the benefit of decades of experience.
Beyond that, this page reveals many years of experiences with various generic brighteners: Jeanne says "ammonium thiosulfate" is good for moderate brightness; Majed says "selenious acid and potassium tartrate antimony. 0.2-2/lit selenium and 0.05-1.5/lit antimony" (and I think he means 0.2-2/ mg per liter selenium but 0.05-1.5 grams/liter of antimony; Nigel suggests that lack of brightness may be excessive carbonates and tells us how to analyze for them; Goran tells us to NOT use silver iodide, but to use "15 gm silver nitrate, 30 gm sodium thiosulfate [affil link], 100 gm ammonium chloride" instead. Mark tells us the antimony helps with hardness if that is important to you. Robert tells us you need to use carbon disulphide instead if your brass wire is used for radio frequency rather than decorative application. Good luck.
Regards,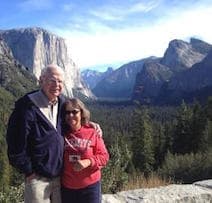 Ted Mooney
, P.E. RET
Striving to live Aloha
finishing.com - Pine Beach, New Jersey
---
---
Q. Hi,
It's been a long time since I worked in the electroplating industry and my previous experience was with zinc and on stainless steel.
Is there any titration method to find out selenium in a potassium silver cyanide bath? Brighteners containing selenium were added in high amounts. Any idea about decreasing the concentration of selenium in bath which as per analysis by an independent lab it was 5 times the required amount
Maribel Tirado
Plating - Los Angeles, California USA
May 4, 2019
A. Hello Maribel,
This would be a question best answered by your silver bath supplier. I know when I was working for a leading supplier, the silver brighteners could not be analyzed by titration, but that was some time ago. Responders on this site may shy away from giving you an exact method of removing the selenium from the bath, as it could affect your production schedule and cause you more headaches if things went south. I would rely on your supplier, as they know the chemistry you use the best.
Mark Baker
Electronic Plating - Winston Salem, North Carolina USA
A. Hi Maribel,
Unless you have an on site lab able to conduct inductively coupled plasma emission spectrometry with hydride generation it is best left to the chemistry's suppliers as stated by Marc. Here is a link to paper that delves into the selenium effects and analysis in KAgCN baths.

https://www.sciencedirect.com/science/article/pii/S0026057600834017

However what problems are you having with your tank and deposits? If the selenium is that high and can't be directly contributed to a single "bad" add it is likely been climbing with brightener adds trying to correct another issue. Most commonly K2C03 (potassium carbonate). if the additions of the primary brightener were made to fix high current area burning, dendritic deposits, or just an over all dull columnar grain structure it might be correctable without going directly after the high amount of selenium. If you find your carbonate levels higher than recommended reducing them with a good decant will have a much more dramatic effect on the finial deposit then reducing brighteners. The brighteners can be reduced in the decant as well. Carbonates in most KAgCn solutions are recommended to stay below 8 oz/gal but even up to about 15 oz/gal is still very functional with good agitation. Good luck.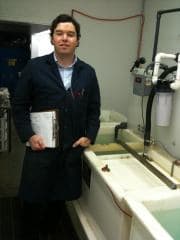 Chance Dunstan
Electroplating/Forming/Coating Manager
Placerville, California USA

Thank you so much for your replies Mr. Mark Baker and Mr. Chance Dunstan!

We are aware of the procedure but I wanted to make sure if there was any other from years ago or a recent one.

I want to prevent any future issues by not adding a high amount of selenium-based brighteners.
Maribel Tirado
[returning]
Electroplating - Santa Fe Springs, California
---
---
Q. Hello, we would like to seek advice that apart from Hull Cell, is there any measuring equipment we can use to check for brightener concentration in KAgCn solution? I mean silver plating bath.
Thank you in advice for any answer.
David PHANG
- Penang, Malaysia
April 16, 2022
privately respond to this RFQ ^
Ed. note: As always, gentle readers: technical replies in public and commercial replies in private please (huh? why?)
adv.: