topic 12412
Brighteners used in Silver Plating (Potassium Cyanide bath)
A discussion started in 2001 but continuing through 2017
(2001)
Q. We silver plate in a cyanide bath using ammonium thiosulfate as a brightener. Is it possible to control brightener levels using amp-hours? If so, how much brightener should be added every 100 amp-hours of operation?
Daniel Bemenderfer
- Indianapolis, Indiana, USA
---
(2001)
A. In the cyanide-nitrate bath, 1.5 mg/liter/hour. I'm sure you could hook this up to an ampere hour meter pump.
Tom Pullizzi
Falls Township, Pennsylvania
---
October 20, 2011
A. For silver cyanide bath the best brightener and additives are selenious acid and antimony potassium tartrate. Good luck.
Majed Janineh
- Bethlehem Palestine
---
---
(2002)
Q. RESPECTED SIRS,
WE ARE HAVING SILVER ELECTROPLATING UNIT IN WHICH PLATING IS BEING DONE ON SILVER. WE USE SILVER POTASSIUM CYANIDE BATH FOR PLATING. WE WOULD LIKE TO KNOW THE CONTENT OF THE SILVER BRIGHTENERS WHICH IS BEING USED IN THE BATH.
SHRIHARI
- Erode, Tamilnadu, India
---
(2002)
A. Please visit the Chemicals Directory for chemical suppliers. Proprietary additives are provided by chemical companies, and then you don't have to waste time making them yourself. It rarely is worth the effort to make your own brighteners.
Tom Pullizzi
Falls Township, Pennsylvania
---
(2002)
A. We use ammonium thiosulfate solution. It depends on how bright you want your parts and what else you want the brightener to do. You may need a proprietary brightener if you need more than just a little brightness.
Jeanne Kitazaki
United Airlines - San Francisco, California
---
October 26, 2011
A. The best brightener and additives for silver cyanide bath is selenious acid and potassium tartrate antimony. 0.2-2/lit selenium and 0.05-1.5/lit antimony. Good luck
Majed Janineh
holy land arts - Beith-Lehem Palestine
---
---
Problems with silver cyanide bath
(2003)
Q. I am a lab supervisor at a barrel electroplating shop currently having problems with a cyanide silver plate bath. The bath is leaving a very dull, white finish on small parts of nearly every metal. The most difficult thing about this is that another silver bath with same potassium cyanide/potassium silver cyanide concentrations is working fine. Temperature in each bath is lower than normal (about 10 °F less) but this doesn't explain why only one will not plate. I suspect it may be high carbonate concentrations in the problem bath but I do not know how to test for this or what to do to correct it. Any help would be appreciated.
Dom Sideri
Laboratory supervisor - Lawrence, Massachusetts
---
(2003)
? Hi Dom. Do you have Hull cell test equipment and have you tried any experiments with it yet?
Ted Mooney, P.E.
finishing.com
Pine Beach, New Jersey
---
(2003)
A. Dear Mr Sideri,
To analyse for Carbonate content: Pipette accurately a 10ml sample of plating solution into a 600 ml squat form beaker. Add 300 mls of de-ionised water and heat on a hot-plate with a boiling rod in the beaker.*DO NOT BOIL** Add 10% Barium Chloride solution until no more precipitate forms in the beaker then filter through a Whatman number 40 filter paper. Wash the filter paper and beaker thoroughly with hot de-ionised water until the final washings no longer turn pH indicator paper blue. Transfer the filter paper back to the original beaker, pulp up and add 200 ml of de-ionised water and a few drops of Methyl Orange indicator solution. Titrate with 1.0N Hydrochloric Acid while stirring the pulped filter paper with the boiling rod. End-point is; Orange to Red.
Calculation:
Titre mls x 5.3 = g/l Sodium Carbonate
Titre mls x 6.91 = g/l Potassium Carbonate
Nigel Gill, B.Sc. MIMF AIEMA MRSC
- Blantyre, Glasgow, Scotland
---
---
January 25, 2013
-- this entry appended to this thread by editor in lieu of spawning a duplicative thread
Q. I need to make 1 liter of silver solution using silver potassium. What quantity of silver potassium will I need, and will I need other chemicals?
John C
[last name deleted for privacy by Editor]
- J.H.B., SOUTH AFRICA
---
January 25, 2013
A. Hi John.
There is no such compound as silver potassium. You might be thinking of potassium silver cyanide. But there are dangers both of generating poison gasses and making explosive silver fulminates if you are mixing things and inexperienced in silver chemistry. Plus, practical silver plating baths will need addition agents which are usually proprietary. For 1 liter of silver plating solution, I'd strongly urge readers to buy it rather than try to make it. Good luck.
Regards,
Ted Mooney, P.E.
finishing.com
Pine Beach, New Jersey
---
---
To minimize searching and offer multiple viewpoints, we've combined multiple threads into the dialog you're viewing. Please forgive any resultant repetition or failures of chronological order.
---
---
Silver plating: optimum brightener and carrier level
September 20, 2013
Q. Hi everyone,

I would be grateful if anyone can help (please). My job in on the line.
Am an electroplater in a big company in Mauritius. Am having big issues with the amount of additives and carriers to be added to our silver cyanide based bath. For the past 5 years, I have always added the same quantity : 25 ml/L brightener 15 ml/L carrier (as directed by the supplier's data sheet), which produced fine grain with a high white luster.
But recently, with the same amount added, the deposit is somehow dull and light yellow haze appear when a transparent protective coating is applied onto. I checked all the parameters: anode surface area, free cyanide concentration,silver metal concentration, carbonate, etc.; they all are in the desired range. I am sure the problems come with the brighteners. I even changed the ratios and amount of the additives (to almost triple) but in vain, even with newly supplied additives. I even prepared 2 new silver baths with newly supplied chemicals but they all ended giving the same results. Any help would be highly appreciated, thank you.
Ruben
[last name deleted for privacy by Editor]
- Goodlands, MAURITIUS
---
---
June 25, 2015
Q. I am new to the lab here. Several years of Silver Technic 1006 cyanide plating bath problems. We have solved a few but still have problems. Any help would be appreciated! Thank you!!
Angela Spengler
metal finishing - Isle, Minnesota USA
---
---
Properties of silver plating with vs. without brightener
October 31, 2015
Q. WHAT IS DIFFERENCE IN SILVER PLATING WITH BRIGHTENER AND WITHOUT BRIGHTENER, PROPERTY-WISE?
(Brightness is one difference but what about hardness and other properties).
Components are switch gears.
Thanks
VINAYAK JOSHI
plating owner - NANDED,MAHARASHTRA,India
---
November 22, 2015
A. Hello, The difference would be in the grain structure of the deposit. For example, antimony is a common brightener and would make the deposit harder than just a matte silver plate. For switching parts it makes sense that the deposit has to be harder for better wear resistance.
Mark Baker
Process Engineer - Phoenix, Arizona USA
---
November 23, 2015
A. Antimony and Selenium brighteners interfere with radio frequency, carbon disulfide brighteners do not.

Robert H Probert
Robert H Probert Technical Services
Garner, North Carolina
---
---
Removing excess of antimony from a Silver Cyanide bath
March 8, 2016
Q. I am working as a Chemical Engineer for a electroplating/electroforming company. We working with different kind of baths. Some of these tanks are Silver Cyanide electroforming tanks (based in Potassium Silver Cyanide). As brightener we use an Antimony solution. Over the time the concentration of antimony has kept increasing slowly up to the point that it being too high.

Does anyone have an idea how this Antimony excess could be decreased??
Ruben Camacho
electroplating. material science - London
---
March 9, 2016
A. Hello, I did some research on the subject and could not find any remedies for a high concentration of antimony. I do have a few questions however. Are you using pure silver anodes, and not silver/antimony alloy? What current density do you normally employ? What is the temp of the bath? Are you adding the brightener according to a amp hr schedule, if so what is you addition rate? Are you adding your drag-out rinse back to the bath? You may have to resort to decantation of the bath, without the addition of the antimony brightener of course. The reason I'm asking the aforementioned questions is for preventative measures, to avoid excess brightener concentration that may occur in the future. Look forward to your answers.
Mark Baker
Process Engineering - Phoenix, Arizona USA
---
March 10, 2016
A. Good day Ruben.

I would contact your brightener supplier.
As Mark has indicated, a decant would help, also with your carbonates if they are high.
High Ho Silver!

Regards,
Eric Bogner
, Lab. Tech
Aerotek Mfg. Ltd. - Whitby, Ontario, Canada
---
---
January 7, 2017
Q. Hi all,

I am new to electroplating industry.
I would like to have some literature for the brightener in silver plating. Can anyone suggest literature so I can have some feeling about that.

Regards,
Ridwaan
Ridwaan Ali
- Stockholm, Sweden
---
January 2017
A. Hi Ridwaan. Your question is unclear to me. Are you asking that vendors of proprietary brighteners contact you with their offerings? Or are you conducting research into the formulations?
You could start with a literature search of the technical articles about silver brighteners. MFIS/Finishing Publications offers CD-ROM and on-line access to their abstracts of the surface finishing literature. There is free access to see how it works at http://www.surfacequery.com/search/index.php
Luck & Regards,
Ted Mooney, P.E. RET
finishing.com
Pine Beach, New Jersey
Striving to live "Aloha"
---
January 7, 2017
Q. Hi Ted,

Thanks for reading my query.
I have just started my career in electroplating industry. No, it's not vendor specific. I just want to increase my knowledge how it works with brightener in Silver plating.

Thanks again.
Regards,
Ridwaan
Ridwaan Ali
- Stockholm, Sweden
---
January 9, 2017
A. Hi Ridwan.
Ask your supplier they will help you. In Sweden they use the same brightener by all silver like Atotech, Candor , McDermid etc. The brightener contains selenium and its trade name is AgO56.
Regards,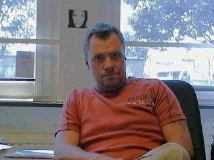 Anders Sundman
3rd Generation in Plating
Consultant - Arvika, Sweden
---
---
March 28, 2017
Q. Respected sir,
I want to know the quantity of selenious acid and antimony potassium tartrate to be added in the silver cyanide bath to improve the brightness level. Please help
Senthil kumar
Electro plating of Silver - Salem,Tamil Nadu,India
---
March 2017
A. Hi Senthil. If I'm reading right, Majed suggests trying 0.2-2 g/lit selenium and 0.05-1.5 g/lit antimony. After you confirm a workable value in a hull cell test, you can scale it up to your tank size. Good luck.
Regards,
Ted Mooney, P.E. RET
finishing.com
Pine Beach, New Jersey
Striving to live "Aloha"


This public forum has 60,000 threads. If you have a question in mind which seems off topic to this thread, you might prefer to Search the Site