topic 12402
Bare aluminum corrosion
I'm having a honeycomb type panel made from aluminum, and I need a surface flatness of within .002". I'm told the only way to achieve this flatness it to post assembly machine (surface skim) the part. All parts of the assembly will have been anodized prior to assembly. The machining will remove the anodic coating. How will the bare surface corrode over time? and is there any way to refinish the skimmed surface and maintain the flatness?
Thanks,
Paul Labelle
- Kanata, Ontario, Canada
---
0.002" is a pretty liberal allowance when you are speaking of anodizing. Chromic acid anodize the item.
Ted Mooney, P.E.
finishing.com
Pine Beach, New Jersey
---
Paul, You neglected to mention what type of environment your assembly will be exposed to. But, in any case ... if corrosion/oxidation of the bare aluminum is a concern, and the assembly is not going to be exposed to a corrosive environment, perhaps you could Alodine (chromate) the machined areas. This process most likely can be done after the assembly has been machined. Although chromate isn't as "good" as the anodic coating, it certainly is better than uncoated aluminum.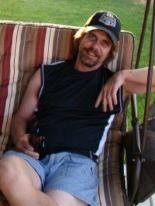 Marc Green
anodizer - Idaho


If you have a question in mind which seems off topic, please Search the Site