topic 12398
Hard Chromium Plating of Nickel-Based Alloys
Inconel 718 is a nickel-base superalloy on which we are chromium plating. We are seeing a non-traditional crack pattern on the chromium plated surface. We activate the surface by using an anodic etch in Sulfuric-Hydrofluoric acid solution. The process we use for chromium plating is the double bus bar method. Has anyone had difficulties plating chromium on nickel-base superalloys? If so, what were they and are there any recommendations for successfully plating chromium on nickel-based alloys. I appreciate any help on this matter.
Robert Kestler
- Cherry Point, North Carolina
---
Robert,
For how long time did you make the activation and which current density? After activation does the part have some smut on the surface? If it occur remove that with Pumice [linked by editor to product info at Amazon] . If you have the possibility you can try to do a acid dip for 15-25 seconds in a HF- HNO3 solution. How you start with the chromium plating? Did you start with a activation in hard chromium bath for approximately at least 5 minutes or after you can se some bubbles comes up from the part 1-2 bubbles each 15-30 seconds with a current density at 2,0 A/dm2. Raise the current up to 6,0 A/dm2 for additionally 5 minutes and after that slowly raise the current to plating current. Also important is if part must have the same temperature as the chromium solution have.
Regards,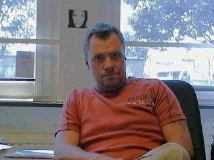 Anders Sundman
3rd Generation in Plating
Consultant - Arvika, Sweden
---
A copper strike before Chrome will be better.
Payal Mag
- Charlotte, North Carolina
---
We've had success plating chrome on Inconel by activating in 100% HCL, then plating in a fluoride bath at normal amperage (2 amps/sq. in.)
David Ferrairo Jr.
- Seabrook, New Hampshire


This public forum has 60,000 threads. If you have a question in mind which seems off topic to this thread, you might prefer to Search the Site