topic 12366
Plating disappears
In rochelle copper plating (barrel), material is well plated in barrel but during power cut when plated material is immersed in bath, plating disappears and material gets dark blue colour. Please tell why it occurs.
Ajay Aggarwal
steel - Panchkula, Haryana, India
---
Ajay, you mentioned "power cuts". To me, that says that the components are still in the Rochelle solution when the electrical supply is "cut". If this is the case, you need to immediately remove your components from the plating solution upon a "power cut". The reason the components are turning blue is that the surface copper is being resuspended by the cyanide in your bath. Without direct current, plated copper on the components will be re-oxidized to copper cyanide/copper hydroxide. If you have a water rinse bath near your Rochelle plating tank, you need to put your components in that rinse without hesitation!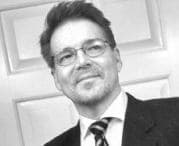 Randall Fowler
- Fowler Industrial Plating, LLC
Cleveland, Tennessee, USA


If you have a question in mind which seems off topic, please Search the Site