topic 12344
Stripping anodizing from motorcycle swingarm
I wish to strip the anodizing from my motorcycle swingarm. In the past I have used abrasives, but am interested in finding out if there is any chemical way of doing it, and which chemicals would be needed.
Alistair Reid
- Charters Towers, QLD, Australia
---
Alistair, my motorcycles (Harley, Triumph, BSA) all have had painted steel swingarms (guess I'm an old f**t). I assume that yours is anodized aluminum. If that is the case, removal of the anodized or hard-coated surface can be easily removed using a caustic soda (sodium hydroxide) solution. Dipping the swingarm, rapidly, in and out of the alkaline solution will effectively remove the anodized and/or hardcoated surface. Contact any metal finishing job shop in Sydney to obtain the necessary concentration of liquid caustic to use and where to obtain said chemicals.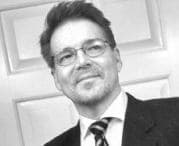 Randall Fowler
- Fowler Industrial Plating, LLC
Cleveland, Tennessee, USA
---
The Canning Handbook warns against using caustic solutions for stripping stressed parts or aircraft components. I don't know what a swingarm is, but it sure has a name that implies stress.
Stripping means hot chromic/phosphoric acid solutions or sulfuric, HF solutions.
This is one that should be left to a finishing shop to perform.
Tom Pullizzi
Falls Township, Pennsylvania
---
You're right, Tom. I was thinking about that today when I stripped the anodize coat from some MIL SPEC coupons using the hot chromic/phosphoric solution. Alkaline, or caustic, stripping solutions "don't know when to quit" when it comes to aluminum. OK, Alistair, take Tom's advise! The motorcycle swingarm is, as Tom implied, perhaps the most stressed component of the motorcycle. It's this approximately 16" fork that harbors the rear wheel assembly, and should be treated as an "aircraft" component. Tom, that little cartoon thing you've got going is pretty cool. But the caricature drawing kind of makes you look like Paul Schafer from the David letterman show!
Randy Fowler

- Fowler Industrial Plating, LLC




Cleveland, Tennessee, USA



---
Shhhh!, I needed a steady gig, so I could work at finishing.com!
Tom Pullizzi
Falls Township, Pennsylvania


If you have a question in mind which seems off topic, please Search the Site