topic 12323
Chromate drop test
A discussion started in 2002 but continuing through 2017
2002
Q. I have been asked by my customer to show proof that my clear (blue bright) chromate is free of hex chrome. I use a trivalent chromate conversion coating. Is there a simple drop test that will turn color if hex chrome is present?
Don Penzenik
- Elkhart, Indiana
---
2002
A. Yes, there is a chemical 1,5 diphenylcarbazide, that when it is dissolved in a combination of acids and solvents will turn violet pink when in contact with hex-chrome.
It works best when you leach the parts in boiling DI water for 5 minutes and then dropper in the "APDC" test solution.
GM has a spec. GMW 3034 which spells this method out clearly.
Brian Lucas
- Wolott, Connecticut
---
2002
Q. I was unable to get a copy of the specification GMW3034. Where can I get the chemical 1,5 diphenylcarbazide for the drop test?
Thanks,
Quamrul Mazumder
- Tulsa, Oklahoma
---
2002
A. Contact a major chemical supplier like Fisher, Sigma-Aldrich, or Mallincrodt Baker. Be careful with diphenylcarbazide, it is a hazardous chemical. It is safe to work with if you are not careless, but you should read the MSDS.
Tim Neveau
Rochester Hills, Michigan
---
2004
Q. Does anyone know a link of where I can get a copy of GMW 3034? I can't seem to find it anywhere, not even on the www.gmsupplypower.com website!
Trying to determine if my part has a low enough Hex Crom content and had it tested using inductively Couple Plasma Atomic Emission Spectrometer....results came back Not detectable as it was under 2 ppm.... but GM spec calls for a micrograms/cm squared. Did my lab do the wrong test or is there a conversion I don't know about?
Any help is appreciated
Wilson Chiu
automotive plastics - Mississauga, Ontario, Canada
---
2004
A. Hex chrome method GMW3034 is available online. The website is: global.ihs.com and type in GMW3034.
M Busch
- Kitchener, Ontario, Canada
---
July 28, 2009
A. There is a newly developed two-drop test kit available for detecting the presence of trivalent chromium conversion on aluminum, Trivalent Tester LLC.
James Savoy
defense contractor - Columbia, Maryland
---
---
December 8, 2016
Q. Is there a simple drop or swab test to verify the presence of trivalent chromium on aluminum surfaces? A new start-up company, Trivalent Tester LLC mentioned in 2009 does not appear to exist. I am trying to verify the presence of a clear coat chromate finish per Mil-DTL-5541, type II, class 1A.
Mark Donoghue
- Lowell, Massachusetts, USA
---
December 18, 2016
A. Trivalent passivates function by generating hexavalent chromium during the corrosion process. With that in mind, one can commence the corrosion process by putting the article in a salt spray cabinet (or any rudimentary equivalent) for 24 hours and testing the article with the 1,5 diphenylcarbazide test (ISO 3613) for hexavalent chromium. It's a quick and easy spot test. Of course this test cannot distinguish between hex and tri but IMHO no test can, since the corrosion required may have already begun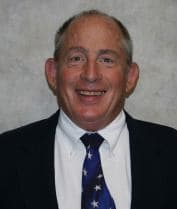 Tom Rochester
Plating Systems & Technologies, Inc.
Jackson, Michigan, USA


If you have a question in mind which seems off topic, please Search the Site