World's #1 on-line resource since 1989
•
-----
Aluminum bright dip set-up
Current question and answers: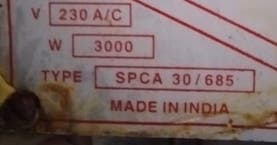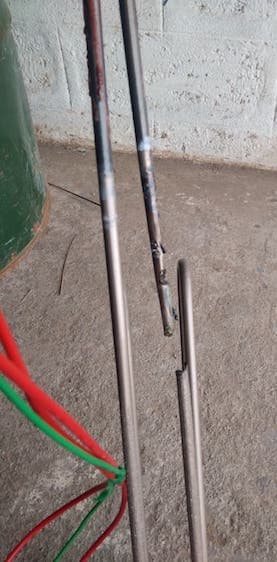 May 14, 2021
Q. Hi. We are doing brightening for aluminum and our chemical composition is phosphoric acid 80%, sulphuric 15%, nitric 5%. Which material heater is suitable? We used titanium but it didn't work out -- corroded in a week.
Hari prasath
- Coimbatore india
adv.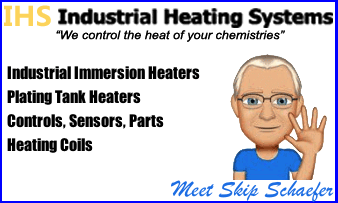 ---
May 2021
A. Hi. Teflon, or teflon coated are probably the best choices. 316L stainless steel is probably okay.
Luck & Regards,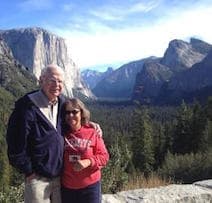 Ted Mooney
, P.E. RET
Aloha -- an idea worth spreading
finishing.com - Pine Beach, New Jersey
---
---
---
Closely related Q&A's, oldest first:
2002
Q. We are currently looking at new processes to add to our line. I have some questions about bright dipping. We know little about it. What chemicals are needed for the bright dip? What pre-cleaning is needed? Is there an etch? What temperature is required to bright dip? What type of rinsing is needed? Also does it need to be sealed?
Please help. I'm asking the best of the best...please respond.
Randy A. Mattson
- Seattle, Washington
---
2002
A. Bright dipping is usually done as an alternative to etching, and then the parts are anodized, optionally dyed, and sealed. Bright dipping is done in a strong mixture of nitric and phosphoric acid, operating at near boiling. The tank must be 316L stainless steel, and preferably double-walled because this hot solution is very corrosive.
Ventilation is 'special'. You need a 'garage' hood rather than lip exhaust, and the first rinse must be ventilated as well as the bright dip tank.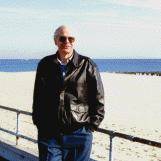 Ted Mooney
, P.E.
Striving to live Aloha
finishing.com - Pine Beach, New Jersey
---
2002
? What is the substrate or metal that you plan to bright dip?
Lee Moss
- Alberta, Canada
---
2002
A. Randy,
As Ted pointed out, you'd need (his words) a garage type hood.
Pedantically that is a canopy hood way above the tank and has 'walls' on the sides ... further, there's normally a hoist mechanism that goes through the hood or, better still, is mounted just above it (with, obviously, an air gap). Finally, it is a good idea to have the front and back baffled as much as possible.
Why? Because when you bright dip Aluminum, you get an immediate explosion of heavy fumes when the sheet or whatever is lifted out. The top of the stainless sides of the 'hood' is flanged onto which one can bolt a PVC slotted fumehood design. Thereafter the fumes are voided to a scrubber.
By having the front and back of the hood baffled means that you are restricting the fumes from escaping and can use LESS airflow to capture them. The objective being CAPTURE by good design instead of using (expensive) mega airflows.
I hope this helps.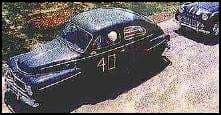 Freeman Newton
[dec]
(It is our sad duty to advise that Freeman passed away
April 21, 2012. R.I.P. old friend).

---
2002
A. Are you only going to do aluminum? If you are going to bright dip copper and brass (but not aluminum), you can use a peroxide based bright dip. This type of formula will yield excellent results on copper and brass and is very user and environmentally friendly. The process has a couple more steps, and takes a few minutes longer, but may be worth looking into.
Dan Brewer
chemical process supplier - Gurnee, Illinois
---
2002

We are using Aluminum. Thank you all for your help.
Randy A. Mattson
- Seattle, Washington, U.S.A!
---
---
October 4, 2012
Q. I am looking for some guidance on Bright Dip Tank Construction. We have a Bright Dip solution that is approximately 70% Phosphoric Acid and run at a temp above 200 degrees. I have been told that we need double wall stainless tanks from 316L in order to last. What would happen if the tanks were double wall 304 with weld seams of 316L? Would this tank only last a year?

Any feedback is appreciated.
Bryant Tokarz
- Nashville, Tennessee
---
October 4, 2012
A. Hi Bryant. There may be alternatives to double walled 316L stainless tanks, but I'm personally not aware of them; 316L is the only thing I've ever personally seen. I would expect that a shell or liner of a material like Kynar or Teflon in a single wall 316L tank would work, but I never found anyone willing to invest $40,000 in the trial-and-error :-)
If you try the 304 stainless, please give us the benefit of feedback; but I would not risk nitric-phosphoric aluminum bright dipping solution in a 304 tank even for a weekend :-)
Regards,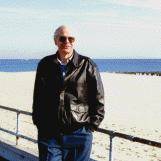 Ted Mooney
, P.E.
Striving to live Aloha
finishing.com - Pine Beach, New Jersey
---
October 8, 2012
Q. Ted,

Thank you for the reply. I think we will refrain from being the guinea pig for this type of trial and stick with 316L. I was also wondering about the use of 304L in our HOT DI tanks and Mid Temp Seal tanks. I am hoping that since these tanks don't have the acids that the bright dip have and only have high temps that the 304L will be sufficient.

I appreciate the feedback the ability to access this forum has provided a wealth of information for me.
Bryant Tokarz
[returning]
- Nashville, Tennessee
---
October 8, 2012
A. De nada (trying again to learn a bit of Spanish).
Although 316 SS may be required for super high purity D.I. used in the semiconductor industry, I think 304L will be fine for DI tanks and Seal tanks on anodizing lines. But I personally prefer polypro or vinyl ester fiberglass tanks to metal tanks.
Regards,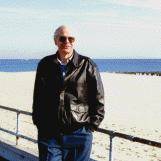 Ted Mooney
, P.E.
Striving to live Aloha
finishing.com - Pine Beach, New Jersey