60,000 Q&A topics -- Education, Aloha, & Fun
topic 12244
Effect of iron in sulfuric acid CS piping
We use 985 sulfuric acid for DAP production. The iron contents recommended by designer are less than 100 ppm. My question is what effect Fe contents have on piping corrosion.
Best regards,
Bashir Muhammad
fertilizer co. - KARACHI, PAKISTAN
---
Hi Bashir,
I haven't the slightest clue what 985 Sulphuric means nor what DAP production is. Curiosity killed the cat, etcetera.
Sulphuric, I thought, is expressed in percentage terms except when you get to oleum.
Mild steel or iron might well be very suitable for commercial 93 percent but beware if you can occlude any air but if there is an excess of air in the piping ... then the acid becmes diluted and will fail miserably. Sulphuric is NOT suitable for all the lower concentrations..
You didn't give temperature, pressure or pipe size. Useful parameters if you want good advice. But consider ordinary PVC for r.t. sulphuric and ANY lower concentration. But if it is around 93%, any cemented joints must be backwelded properly.... then your worries about Fe content would be eliminated.
Food for thought, anyhow.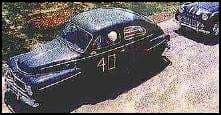 Freeman Newton [dec.]
White Rock, British Columbia, Canada

(It is our sad duty to advise that Freeman passed away
April 21, 2012. R.I.P. old friend).