topic 12242
Surface treatment for a Al-Si alloy with high Si content
We have some problems with one of our injected Al-Si alloy parts. The part consist of a small frame with very thin wall thicknesses (1.5mm), so we must use an aluminium alloy with high Si content (10%).
After injection, the parts must have a first coating. The coating must have following characteristics at the same time: - To be electric conductive. - To protect the aluminium against oxidation. - Good adhesion of the final paint.
The coating we use is Alodine. The problem with an alloy with high Si content is the very poor adhesion between aluminium and the cromating treatment (we can separate them after painting).
Now we have substituted the Alodine by a chemical descaling, and it works but not too god, due to the aggressiveness of the treatment for a very thin thicknesses.
There is any surface treatment similar to Alodine for a high Si content?
Thank you in advance,
Roberto Clemente
Zaragoza, Spain
---
Have you tried a phosphate coating?
Tom Pullizzi
Falls Township, Pennsylvania
---
You may try ALODINE 100OL(COLORLESS) OR ALODINE 41/401(GREENISH)). THESE ARE PROPRIETARY CHEMICALS MARKETED BY LEADING CHEMICAL MFGRS.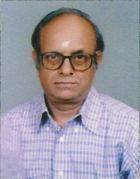 Subramanian Ramajayam
consultant
Bangalore, Karnataka, India


If you have a question in mind which seems off topic, please Search the Site