topic 12218
Salt Fog Testing of EN-plated Aluminum
Does anyone have any information on the Salt Fog survivability of electroless nickel plated aluminum? For instance, how long would a sample survive a salt fog test versus EN thickness on the aluminum. A reference to literature would be fantastic.
Dave Laidig
- Chandler, Arizona, USA
---
I do not have any literature for you. However, I do want to point out that salt spray may not be the appropriate test for that plating and that substrate. Humidity or CASS testing may be more appropriate.
Most of the testing on our products is salt spray. The two major exceptions are aluminum, which is usually put into humidity (salt spray without the salt). Also our nickel-chrome platings go into the CASS chamber (salt spray with added chemical attack). The nickel-chrome plating is mostly nickel, and similar to EN. However, I do not have any experience with nickel on aluminum, so I am not sure which of the two tests to recommend.
Tim Neveau
Rochester Hills, Michigan
---
The life of an EN plated aluminum part depends on the thickness of the EN plating, and the kind of EN bath that it was plated in. As a generalization, I believe that 0.5 mil of low and mid Phosphorus EN will give 24 hours protection. A 1.5 mil thick deposit of low and Mid Phosphorus EN would give 48 hours protection. As for the High Phosphorus EN, a 0.5 mil thickness should give about 240 hours, and a 1.5 mil thickness 240 hours.
These are indeed generalizations, and would depend upon the type of proprietary or home brew bath you selected. You should consult with your vendor of choice if you have any questions about their bath.
Hope this helps.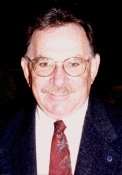 Ed Budman
- Pennsylvania


This public forum has 60,000 threads. If you have a question in mind which seems off topic to this thread, you might prefer to Search the Site