topic 12217
Removing chrome for golf equipment
I have a putter (golf) that is chrome plated or maybe nickel-chrome plated. I would like to remove that plating and then blue (as on rifle barrels) the remaining metal. Open to suggestions on how one might go about this.
Bob Vazsonyi
- Charlottesville, Virginia
---
Bob,
After reading your entry, I looked at my putter. Then I imagined what it would take to "neatly" remove the chrome deposit from the shaft. Once you masked the grip and the hozzle (using either electrical tape or Vaseline), you would have to brush hydrochloric acid onto the shaft, several times, to remove the chrome deposit. Then you would have to rinse the shaft with deionized water many times. Then you would have to deal with getting rid of the waste material. Once the shaft was "completely free" of the chrome deposit, it (the shaft) would have to be drenched in a solution of ammonium hydroxide/ammonium chloride. You sure you want to do this?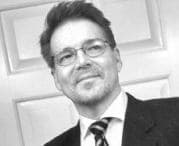 Randall Fowler
- Fowler Industrial Plating, LLC
Cleveland, Tennessee, USA
---
Hello, I have a chrome putter that reflects too much sun. I would like to dull the finish and stain it, if that is possible. Any advice other than leave the putter the way it is would be helpful. Thanks Corey
Corey T. Brannum
Hobbyist - Benbrook, Texas
---
You can't do much while the chrome is there because nothing sticks to chrome. So you could follow Randy's directions about stripping the chrome with hydrochloric acid (carefully and with protective gloves [linked by editor to product info at Amazon], goggles [linked by editor to product info at Amazon], etc.)
Then you could leave the nickel instead of removing it with the ammonium compounds. The nickel will look rather like the chrome at first, just a faintly yellow tinge to it and not quite as shiny. But it should tarnish to a substantially less brilliant, slightly yellow metallic color with a little time.
Ted Mooney, P.E.
finishing.com
Pine Beach, New Jersey
---
April 30, 2008
Hows it going. Ny name is Tim. I just wanted to know what the most efficient process would be to remove the chrome and any other layers of finishes on my golf club heads. I want to achieve the raw finish of the club head. Also the places to find the chemicals or materials I might need would be helpful. Thanks a lot.
Tim Ramos
amateur - Scottsdale, Arizona, USA
---
April 30, 2008
Hi, Tim. As you are reading, the chemical approach isn't easy. You could either take it to a plating shop for stripping, or to a sandblaster. Good luck.
Regards,
Ted Mooney, P.E.
finishing.com
Pine Beach, New Jersey


This public forum has 60,000 threads. If you have a question in mind which seems off topic to this thread, you might prefer to Search the Site