Where the world gathers for
plating, anodizing, & finishing Q&As since 1989
-----
FBE Pipeline Coating Issues, Holiday Detection
Q. Dear Sir,
Please explain which type of epoxy resin coatings are more feasible for overhead oil pipeline rest on pile structure in Marine environment because I want to increase my knowledge to enhance oil pipeline with abrasive sand blasting Sa2.5 and then apply epoxy resin coat with good bonding strength and reasonable life spans for both RCC Concrete pile structure and high carbon steel carrier pipeline.
Please guide.
Junaid A.Khan
Employee, Oil & Gas relevant job. - Karachi, Pakistan
September 8, 2023
A. Hi Junaid,
Pipeline coatings are a specialty field that I know very little about. But while you are awaiting a reply, we appended your inquiry to a thread on the subject with a lot of good info; you also might want to make contact with pipeline coating specialists like 3M, Belzona, Denso, Masterbond, Sherwin-Williams, etc.
Luck & Regards,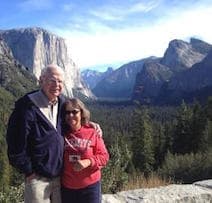 Ted Mooney, P.E. RET
Striving to live Aloha
finishing.com - Pine Beach, New Jersey



---
---
↓ Closely related postings, oldest first ↓
---
---
Q. We live in Sedona Arizona, have natural gas piped underground in iron pipe. Apparently there is a real problem with corrosion of this pipe which only lasts 10-20 years here, depending on areas of town. Is there an easier solution than replacing them every 20 years? The gas company says they're now coating them with a 3M product, but what if it is damaged? Could a grounding strap to a water pipe work?
Edwin P
[last name deleted due to age of posting]
Sedona, Arizona
1996
A. Corrosion on buried natural gas transmission pipe can be monitored and prevented by cathodic protection systems, which in conjunction with a high performance coating such as Fusion Bond Epoxy powders, can provide very long-term pipeline life. If damage occurs to the coating, an increase is observed in the protection current due to the increased metal (pipe) surface area. When necessary, the damage can be isolated and repaired.
Jeff Hagerlin
paint supplier - Houston, Texas
A. Jeff's advice sounds very solid.
... of course some areas of Sedona may simply be too close to the energy vortexes:-)
Regards,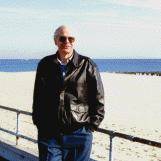 Ted Mooney
, P.E.
Striving to live Aloha
finishing.com - Pine Beach, New Jersey
---
---
ACRONYMS:
FBE = Fusion Bonded Epoxy




Fusion bonded epoxy coating
Q. The general recommendation to check the discontinuity in a FBE pipe coating is 125 volts/mil, but I consider this voltage not enough to detect all holidays because the coating surface is not flat (but waves) and sometimes the thickness is higher than the average. What's more, the holiday wire doesn't touch the coating surface 100%. How much higher do you consider could be the voltage to check, if you agree with my point of view?. How much higher could the voltage be without burning the coating ?
Gabriel Giraldo Alfonso
- Barranquilla, Colombia
2001
"Fusion-Bonded Epoxy (FBE): A Foundation for Pipeline Corrosion Protection"
by J. Alan Kehr
from Abe Books
or Amazon
[affil links]
A. The only point of reference I have, being in the electroplating industry, is the spark testing of PVC liners for steel tanks which will hold liquids.
I found your question interesting, since I never thought about the test requirements we use for the spark tester. I wonder if we have some similar volts/mil requirement.
Certainly, the limit of the practical use of the test would occur if the higher voltage being used to test the coating could burn a hole right through the coating.


Tom Pullizzi
Falls Township, Pennsylvania
2001
A. A simple way to test what voltage a coating can withstand is to apply the voltage with a brass brush probe applied, then slowly wind up the voltage; note: use a DC voltage detector not pulse. When it breaks you will know the dielectric strength of the coating at that test point. It may surprise you, that a well-applied cured coating, will withstand generally a lot more voltage than most could imagine. For general testing purposes the breakdown voltage could not be applied as a test voltage.
I would think that you would be tied to a specification, that has a preset test voltage which would not allow for this, but maybe in the future. Pipelines need the maximum test voltage applied as you can do little after they are buried.
Paul Van Gaal
PCWI P/L - Newcastle NSW Australia
February 23, 2018
2005
A. The 125 volts/mil is old school. Todays FBE's have a dielectric strength of 1100 to 1300 volts per mil. Coatings are usually applied in the 14-16 mil thicknesses providing a minimum of 15,000 volts of protection. At 125 volts per mil at 14 mils is 1750 volts. This will usually find holidays that are through the coating with exposed steel, assuming the coating is not cratered. This means that the coating is deformed from the impact and is thicker at the edges leaving an air gap of maybe 21 mils. These often will go undetected at the 125 volts per mil. Now assume the coating is only damaged leaving 1 mil of coating to remain on the steel. We need 1100 volts to burn through it plus 75 volts per mil to jump the air gap of 13 mils. Damage goes undetected. Why do we get detection at 125/mil? It's because of contaminants on the surface of the defects assisting the electrons to flow to the steel. So, yes, 125 is not enough.
Darren Lemmerman
- St. Paul Minnesota, USA
September 12, 2012
"Thesis paper: Effect of Temperature on Performance of a FBE Coating on Steel"
from Amazon
[affil link]
A. It's extremely concerning to read that someone might actually think that dielectric strength has anything to do with holiday detection.

Dielectric strength/breakdown and discontinuity testing (holiday testing) are two completely different subjects. The two test methods (one destructive, the other non-destructive) are used to determine completely different characteristics of materials.

You cannot holiday test with 1,000v/mil because a product data sheet lists a 1,000v/mil dielectric strength value.

125v/mil is not old school. If anyone thinks they can conduct discontinuity testing with 1,000v/mil, then they should look for a career that doesn't involve coating inspection.

Anyone reading this who has any doubt that dielectric strength testing and holiday testing are not related. Please read ASTM D520 [affil link], NACE SP0188 [affil link] & NACE SP0490 [affil link]. Please.
Aaron Wyldur
NACE III CIP QC MGR - Panama City Florida, USA
August 23, 2016
A. Ever wonder why you can jeep 1, 2 or 3 times and still find a bunch of final pass holidays? Ever watch a jeep mark a holiday to only not be able to find it again? Its really rather simple your voltage is too low to find them. I will try to clear this up because this is important.
With over 25 years of Quality assurance inspections I have found that 125 volts/mil works just fine in a controlled environment such as a coating mill, a NACE LAB or manufacturing a hole in the coating on the ROW and testing you jeeping voltage. Once the pipe is on the ROW with real world holidays, 125 is NOT enough! 175 volts/mil on FBE will be significantly more effective. The dielectric strength of FBE allows this voltage without any harm to the coating. Old schoolers still say you can't do that, it will burn holes in the coating. I have seen 100's of miles done at 6000 volts on 16 mil FBE with great success. (I am not endorsing 6000 volts, nor the 1000 v/mil suggested above by Aaron.)
How do I measure success, by the miles of pipe laid per holidays found on final jeep. Jeep at 175 v/mil and you will lay more pipe!
Darren Lemmerman
[returning]
- St. Paul Minnesota, USA
Q. I am Joe Neal a 3rd party chief inspector on pipelines. I am looking for a Nace level III to clear up some confusion on Holiday detector settings for FBE coated pipe. Nace suggests 125 volts per mil. Why would anyone want to go beyond what the Nace standard suggests? For one thing it will more than double the amount of holidays and time to repair them and two, where do you find that you can use whatever voltage you want if it is not in a code, specification or Standard?
Joe Neeb
pipeline inspection - Carlsbad, NM
January 7, 2019
---
---
Q. Asslam O Alaikum.
I am member of SSPC (Society for protective coating). I want to know latest more about 3 layer PE coating on gas/oil pipe lines. If any body have the literature on this, I request him to tell me.

Thanks.
Mehfooz Ali Khan
- Karachi, Pakistan
2005
A. Hi Mehfooz,

Sorry, but I haven't the slightest clue what you are talking about ... and I was only in the heavy thermoplastic field for 40+ years.

The U.S.Companies of Phillips-Chevron may well be the largest suppliers of h.d. Pe .... try them.

But then I'm told that ordinary h.d. Pe is used for the main gas lines in cities ... and didn't fail in the last earthquakes ....but PVC, concrete et al sure did.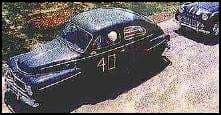 Freeman Newton
[deceased]
R.I.P. old friend (It is our sad duty to
advise that Freeman passed away 4/21/12)
2006
A. Hi Mr.Mehfooz,
Regarding process of 3L PE coating, please find below steps:
1.Solvent cleaning (removal of oil & grease etc)
2.Steam cleaning (Hot bath)
3.Salt & Cl2 test (could be major cause of damages)+ water spray test.
4.abrasive blasting at 50°C (for moisture removal)
5.Dry Blasting (to remove mill scale etc)
6.checking for surface condition after blasting (normally surface finish recommended by coating material manufacturer).
7.FBE application(PQT not more than 260 also check according to AWWA C213 [affil link])
8.Before expiration of gel time of FBE, apply Adhesive layer.
9. Polyethylene layer (either by spray method / shrinkable sleeves / or wrapping technique)

thats all !

thank you,
Muhammad Atif Shazlee
- Riyadh, KSA
2006
Q. Hi dear readers,

Wrapping PE on joint weld of the pipe coated with pp. we have the on line in the site and coated with PP can we use PE (inner & outer ) for joint welds of the that pipe? Operating temp. of the line is less than of 80 °C.

Thanks with best regards
Arsalan Zanganeh
Eni - Iran
2006
Q. Hi everybody, does anybody know the coating conductance of the 3 layer PE coating? and other electrical properties? how can I find these documents?
Serkan KILIÇ
product designer - TURKEY
2007
---
---
Q. Hey guys I have a pipe with more than 400 pinhole jeeps on it. It over 2 years old and has UV discolouration. Any ideas?
Sara Carmichael
Inspection - BC, Canada
October 11, 2018
A. Hi Sara. You obviously have a question in mind but I don't think it's clear to the readers yet exactly what the question is :-)
Regards,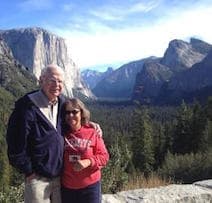 Ted Mooney
, P.E. RET
Striving to live Aloha
finishing.com - Pine Beach, New Jersey
Q. Thanks Guys,
I'm wondering what might cause so many pinholes? I was hearing metal curling under the coating? The gloss has UV damage so prone to pinholes? Anybody hear of the metal curling or metal coiling under the FBE coating to cause pinholes? The pipe was bent to 10 degrees as well?
Sara Carmichael
[returning]
Inspection - BC, Canada
---