topic 12193
Green finger from ring despite 10K
I was given a 10k ring for Christmas that after wearing it all day turns my finger green. it isn't gold plated.what causes this?
tracy clark
- temple, Georgia, usa
---
This is just a guess, as I'm not familiar with gold alloying (although, I know 10k is the least pure). It sounds like your ring has a lot of copper in it. Many years ago I wore a copper ring, and it always left green on my finger.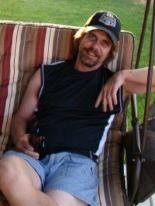 Marc Green
anodizer - Idaho
---
It's a good bet that ring is not gold at all, probably brass. Or it could have a very thin plating of gold (or something else gold-coloured) which has worn off and is exposing a brass or copper main material. Take it to a jeweler to have it checked out.
John Segal
- Nanaimo, BC, Canada
---
Your ring probably is solid 10k gold and you have a vitamin or mineral deficiency. I am researching in this area right now. When I find out what mineral it is I will let you know.
Sara Watson
- Lumby, BC, Canada
---
Although body chemistry can be a factor in this, blaming a green finger on a vitamin deficiency instead of poor quality jewelry strikes me as the wrong approach. Instead of returning this ring and having the supplier improve their quality, you would try to adjust your body chemistry to tolerate it better? I don't think that's a good idea.
Ted Mooney, P.E.
finishing.com
Pine Beach, New Jersey
---
2006
Dear Sara, I'm hoping you well get this message - it's been a quite a few years since you replied to a question that was posed.

I would LOVE to know if you completed your research on what mineral or vitamin deficiency causes the finger to turn green. I too have the same opinion. I have worn the same wedding ring for 18 years and every couple of months it turns my finger green. I have noticed that if I eat more spinich it tends to not show up.

Curious.
Ellen
Canada
Ellen Fairbairn
- Ottawa, Ontario, Canada


If you have a question in mind which seems off topic, please Search the Site