topic 12157
Ultrasonic Cleaning Aluminum Casting
Hi,
I own a business that specializes in the rebuild of automotive fan clutches for classic cars. My problem is in the refinishing of the cast aluminum body of the clutch. Typically, we glass bead the casting using low pressure & fresh bead. This leaves a nice finish, however, it is labor intensive since most of our cores are very dirty.
I've been considering an ultrasonic cleaner to automate this process. Will ultrasonic cleaning still require that glass bead as a final step, or will ultrasonics by itself give a 'like new' appearance? Also, some of our customers incorrectly paint their castings. Will ultrasonics remove the paint?
Thanks for your help.
Fred Oliva
vintage automotive research - Coral Springs, Florida, USA
---
Ultrasonic cleaning system are extremely efficient methods of deep cleaning and usually follow abrasive blast systems, because they achieve the best cleaning results. To blast afterward would be detrimental. More than likely, unless your parts have scale or an extremely rough surface, I see no reason why you can't paint parts after your parts dry. Probably the biggest problem will be to select a good chemical cleaning agent, preferrably with a wetting agent. Water alone will not do a good job.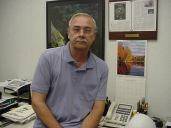 AF Kenton
Hatboro, Pennsylvania
---
Be careful using ultrasonics with aluminum. The same power and frequencies used for steel and ceramics will destroy aluminum & smooth finishes on aluminum. As you might expect, harder alloys fare better. An interesting demonstration of this would be to submerge some aluminum foil in your ultrasonic bath (even a bench top unit), turn it on, & after a while check the condition of the foil. This demo is impressive with aluminum soda cans as well.
Dale Woika
- Bellefonte, PA, US
---
I was wondering if you had considered using dry ice blasting to clean the parts?
Christopher Frostic
- Honor, Michigan, USA


This public forum has 60,000 threads. If you have a question in mind which seems off topic to this thread, you might prefer to Search the Site