topic 12153
Infomation for anodize process
I have problem in set up a new bath for anodize finishing (clear & hard). I also hope to have a supplier for anodising, dye (back,colouring).In our state no agent supplier sells above product. I need it urgently because soon the order well come! Thanks!
chok kean beng
finishing - bayanlepas,penang,malaysian
---
Let me see if I understand you..you have bid on an anodizing job, the order was placed..and you don't have an anodizing tank/line set up..and no dye suppliers. I'm not going to go into the process of setting up an anodizing line..but there are several dye suppliers.. Clariant, US Specialty Color Corp, and Eagle-Lite are just a few. They are all US companies.
Good Luck (sounds like you're gonna need it).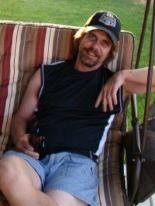 Marc Green
anodizer - Idaho


This public forum has 60,000 threads. If you have a question in mind which seems off topic to this thread, you might prefer to Search the Site