topic 12139
Magnetic Tumblers
We repair ultrasonic cleaners, much of our business comes out of the jewelry trade. We have been approached by a client to manufacture "magnetic tumblers" and although we have the equipment to manufacture much of the machines electronic control systems we have no idea as to the actual construction of such a tumbler. Any assistance would be greatly appreciated
Best holiday wishes,
Mike Frits
- San Antonio, Texas
---
Do you have some idea how this magnetic tumbler works, or what it does? Does anyone else make this tumbler? A brand name would help us; I don't know what is meant by the term as you are using it.
Tom Pullizzi
Falls Township, Pennsylvania
---
This is more for Tom than Mike.
The magnetic system being talked about is a small centrifugal machine system that rotates magnets in close proximity to a non-magnetic work chamber full of small cut stainless steel wire (special)and water, plus chemical. In operation, the S.S. becomes excited and moves like a slurry working or producing a burnishing effecting on a non-magnetic part surface .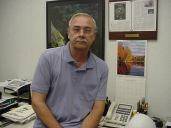 AF Kenton
Hatboro, Pennsylvania
---
2002
Thank you Tony! So this stainless steel wire is magetic?
Regards,
Tom Pullizzi
Falls Township, Pennsylvania
---
Tom Yes! As far as I know, any drawn S.S. is magnetic; however, the thinner the section and/or draw, the more magnetic. Also, the S.S. also receives additional magnetism from the magnetic source.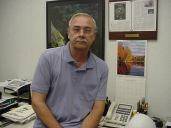 AF Kenton
Hatboro, Pennsylvania
---
Check out this page (I just found it-no connection to me) www.geocities.com/bobnotbob/. It has plans for building magnetic tumblers.....Just a note---
John Donivan
- San Francisco, California


This public forum has 60,000 threads. If you have a question in mind which seems off topic to this thread, you might prefer to Search the Site