topic 12138
Changing Hexavalent Chrome to Trivalent
I INTEND TO ELECTRO CHEMICAL MACHINE, AND MY WASTE PRODUCT WILL CONTAIN HEXAVALENT CHROME, I NEED TO CHANGE THIS TO CHROME 3 OR SIMILAR FOR OBVIOUS REASONS, IS IT POSSIBLE TO CHANGE IT (TO CHROME 3 OR SIMILAR), OR IDEALLY CHANGE IT AND THEN RE-CYCLE IT IN MY PROCESS TO SAVE ON WASTE PRODUCT? MY ALTERNATIVE IS TO LAND FILL, AND I DO NOT THINK THIS IS AN ACCEPTABLE OPTION.
ANDREW GRAHAM
- UK
---
A. You have asked whether your waste product can be recycled, Andrew, but you're the one who called it a waste product :-)
So please try to tell us what parameter you feel is causing you to define it as waste as opposed to useable product, and then maybe someone can suggest a 'recycling' strategy that removes what makes it non useable.
As for reducing chromium to trivalent, this is done by adding sodium metabisulfite while holding the pH between about 5.0 and about 3.5 depending on how much speed you need. Bisulfite releases poisonous sulfur dioxide gas, worse at lower pH, so it's something to learn about first rather than experiment with. Good luck.
Ted Mooney, P.E.
finishing.com
Pine Beach, New Jersey
---
A. First of all.. let me preface my response with a BIG disclaimer.. as I'm not sure I'm correct on this one. I believe (but obviously not 100% sure) that the addition of Sodium Metabisulfite will change Hex-chrome to a Trivalent chrome. Someone please correct me if I'm wrong, as I don't want to give someone wrong advice when it comes to waste disposal.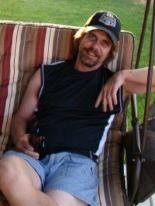 Marc Green
anodizer - Idaho
---
A. Yes, sodium metabisulfite will reduce hexavalent chrome, in an acid medium, (not too low or you will get choking fumes in the air), to trivalent chrome.
Tom Pullizzi
Falls Township, Pennsylvania
---
---
December 18, 2015
Q. I have a subsurface problem with Cr6. It has been suggested we reduce it to Cr3 using .2M Ferrous Sulfate and .2M Sodium Dithionite (hydrosulfite). Has anyone had any success with this treatment and are there any problems other than the dithionite handling?
Bob Oglesby
- Evansville Indiana USA
---
December 2015
A. Hi Bob. Can we assume that "subsurface" in this context refers to groundwater? (Some readers might think, as I thought for a moment, that you are trying to change a hexavalent chrome coating on components to trivalent).
I know little about groundwater remediation, but I've only heard of pumping the water up for treatment, treating it, and pumping it back down. Unless you know better than me, I wouldn't attempt in situ treatment of groundwater. And I'm not sure that I'd settle for leaving Cr+3 in it anyway :-)
Please try to flesh out your situation a bit more for us. Thanks.
Regards,
Ted Mooney, P.E. RET
finishing.com
Pine Beach, New Jersey
Striving to live "Aloha"


This public forum has 60,000 threads. If you have a question in mind which seems off topic to this thread, you might prefer to Search the Site