topic 12087
Removal of silver from flute headjoint
I have a flute that is silver plated and I simply would like to remove the silver from the lip-plate to reveal the gold-esque nickel that lie beneath. How should I tackle this?
Isaac Marshall
- Bellevue, Washington
---
Issac,
How do you know that "gold-esque" nickel lies beneath the silver deposit? Also, removing the silver, using most conventional methods, would probably harm the underlying deposits.
Nevertheless, here is one formula/procedure which is used:
1. In a glass beaker or jar, prepare a one quart (just a little smaller than a liter) of stripping solution by adding about 75 milliliters of nitric acid to about 870 milliliters of sulfuric acid.
2. Slowly and carefully blend the mixture, being sure to wear your neoprene Protective Gloves [linked by editor to product info at Amazon] and safety goggles [linked by editor to product info at Amazon]. This solution will fume and heat.
3. Allow the solution to cool, then, assuring that your flute (except the mouth-piece)is completely masked with a polymer resist coating which will disallow the acids from spreading to the flute cylinder.
4. Apply the acid mixture with a soft swab.
5. When the silver deposit has been removed, rinse the mouth-piece with plenty of pure water.
6. FIND A PLATING JOB SHOP TO HANDLE THIS UNDERTAKING, OR DON'T DO IT AT ALL.
I used to be way into Jethro Tull, so I learned how to play the flute. From what I remember, the mouth-piece is not removable. I would suggest you leave the darn thing alone!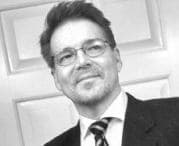 Randall Fowler
- Fowler Industrial Plating, LLC
Cleveland, Tennessee, USA
---
Woah. Is that the Isaac Marshall? I would like to say that you are an amazing musician and software developer. Your work with the Paul Rucker Ensemble is incredible.... as is your work with Pasado and Nintendo. Anyways... isn't Nitric Acid illegal these days. :)
Randy Hallison
- Boston, Massachusetts
---
Nitric acid is not illegal, but it is hazardous.
Ted Mooney, P.E.
finishing.com
Pine Beach, New Jersey
---
I am a flute music major, and just leave it like it is. You really DO NOT want the nickel-silver or brass to show through because of the effect it has on the tone of the flute. Not to mention that if you develop an allergy to the base metal then you will need to purchase a new headjoint. There are other reasons, but I will not go into those.
Laura R.
- Portland, Oregon
---
Hi Laura
I'm a flute major also.....:) but I don't think that has anything to do with what Isaac asked earlier. I believe he may have had in mind to "thin out" the flute. Which would result in an all too interesting tonality. There is a small underground group of "stunt" flautist in europe and japan doing this and other odd things to their instruments strictly for tonal reasons.
I did a little research on Isaac and found he is among this breed, he is a maker and is a beautiful player. Nitric acid is a horrible thing, though and I think we all agree on that!
Geof K.
[last name deleted for privacy by Editor]
- Spokane, Washington


If you have a question in mind which seems off topic, please Search the Site