topic 12058
Need precleaner for electropolishing of stainless steel
I supervise the plating and stripping dept. at a photo chemical machining company. We are currently etching medical grade 400 series stainless steel. The part is 20 mils with a pointed tip etched down to 6 mils. I clean the metal with a nitric acid dip and light scrubbing (after etching) The parts look great when I'm done but the customer does an electropolishing and is getting a stain on the tip of the 6 mil etched area. Anyone have any suggestions on a brightener or good cleaner for stainless steel?
David Griffin
- Titusville, Florida
---
In as much as you are scrubbing anyway, try scrubbing with Pumice [linked by editor to product info at Amazon] and and detergent.
Ted Mooney, P.E.
finishing.com
Pine Beach, New Jersey
---
I suggest you use environmentally safe electropolishing method for 400 - 420 steel which will controllably remove required thickness and create mirror finish in few minutes. We provide such equipment and solution to polish.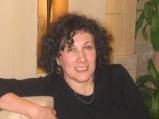 Anna Berkovich
Russamer Labs
Pittsburgh, Pennsylvania
---
All stainless steels are not created equal. 400 series can be tricky especially 416. What you are probably seeing is rust. Try an alkaline wash after you are finished followed by a thorough rinsing with DI water and thorough drying process.
Try taking a drop of your nitric on a microscope slide and evaporate it. If a residue is left then you need fresh nitric.
Your etching process may be opening up the end grain of bar stock which may trap some nitric in the voids created.
Hope this helps. Good luck.
John Holroyd
- Elkhorn, Wisconsin


If you have a question in mind which seems off topic, please Search the Site