topic 12039
Fluoroboric and nitric acid passivation of steel
I will be passivating stainless steel in a bath with fluoroboric acid and nitric acid. Does anyone know what the mechanism for this passivation might be? I don't understand the role of the fluoroboric acid in the process.
Michael Kelly
National University of Ireland, Galway - Galway, Ireland
---
Michael:
You are dealing with some pretty hazardous material there. The fluoroboric acid is probably there to remove scale from welds, etc., or oxides that the nitric will not. I have heard of this combination, but have never tried it. Unless you are removing some scales or discoloration, I would not advise using this material.
Lee Kremer
Stellar Solutions, Inc.
McHenry, Illinois
---
adv.
I can suggest our environmentally safe electropolishing method which completely removes any impurities or burrs or stains, etc., from the surface, leaving it medically clean, mirror finish, and of course completely passivated.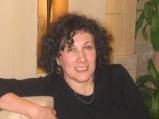 Anna Berkovich
Russamer Labs
Pittsburgh, Pennsylvania


This public forum has 60,000 threads. If you have a question in mind which seems off topic to this thread, you might prefer to Search the Site