topic 12037
Hardcoat anodizing anti-burning device
Does anyone know if there is a device out there that will sense when a part is burning in a hardcoat anodize tank and shut off the rectifier? How about a ramp meter that will automatically ramp up the voltage?
Keith Rosenblum
- St. Paul, Minnesota
---
1998
Keith..in answer to your questions.. I know of no such device that will alert you to a burning problem. One of the things I look at while my parts are running is the voltmeter. Assuming you are anodizing by current density (the proper way to anodize), and not by voltage..you will note that your volts will rise (to accommodate the electrical resistance of the anodic coating) as the coating builds. If your voltage does not rise..its a clue that you may have a problem. Secondly.. PLEASE don't tell me you are using a tap-switch rectifier..most modern rectifiers (SCR) have built in ramps, which you can adjust to fit your needs..just call around to rectifier suppliers, tell them what you want, and I'm sure they will be able to accommodate you.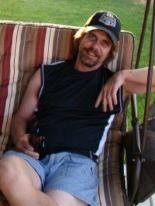 Marc Green
anodizer - Idaho
---
1998
There are computer aided anodizing systems available which you may be interested in.I have experience with one such system ;try Metalast for more info.-Bill
Bill Grayson
- Santa Cruz, California


This public forum has 60,000 threads. If you have a question in mind which seems off topic to this thread, you might prefer to Search the Site