topic 12001
Battery Acid Corrosion on Aluminum Swingarm
Q. I had my battery leak acid all over my swingarm (piece of aluminum that holds the rear wheel in place on my motorcycle) So now the swingarm is discolored where the acid hit. How would I be able to remove these blemishes while having the finish match (original finish is a dull aluminum color)? I need a list of what to use so I can do this job, what works best and easier.
Thanks,
Antonio Reis
- Union, New Jersey
---
A. Toni,
When the battery acid (sulfuric acid solution) leaked on to your swingarm, it removed an aluminum oxide layer, which provides the "dull aluminum color" to the part. The only way to bring the surface metal of said swingarm back to some degree of uniformity is to remove it from the bike, then remove any bushings/bearings, etc., then have it stripped and re-anodized at a finishing shop. It's really not that big of an operation for a facility of this nature. You or your mechanic would be doing all the knuckle-busting stuff. There is a company in Union that I know would help you out either through their services or their recommendations. The internet yellow pages are a wonderful thing.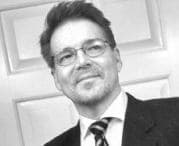 Randall Fowler
- Fowler Industrial Plating, LLC
Cleveland, Tennessee, USA
Lead Setter's Note: Please visit our Shops directory, several of our advertisers specialize in automotive refinishing for the hobbyist.
---
(2005)
Q. I read the response on how to restore the aluminum look on the swing arm. The same situation just happened to me. The question I have: Is there any other possible alternatives than to disconnect the entire swing arm to re-anodized just the small section where the battery acid came in contact with the aluminum. I'm selling the bike and would like to try to fix it up with the least amount of work. Thank you.
Ryan Kazmark
hobbyist - Binghamton, New York
---
A. Hi Ryan. It obviously depends on how good a job you need, which in turn may depend on the age of the bike, how perfect the rest of it is, and how big the discolored area is. Self-etching primer in aluminum color should stick to aluminum satisfactorily; and if the discolored area is actually minor, it should probably be okay. Good luck.
Regards,
Ted Mooney, P.E.
finishing.com
Pine Beach, New Jersey


This public forum has 60,000 threads. If you have a question in mind which seems off topic to this thread, you might prefer to Search the Site