World's #1 finishing resource since 1989
No login needed: Chime right in
topic 1299
Cadmium on Spent Electrowinning Cathodes
1998
I am looking for metal scrap dealers or smelters that will take (either pay money for or pick up at no cost) cadmium plated reticulated cathodes from an electrowinning unit. Presently, we are performing electrowinning on a cadmium cyanide bath. Over 2,800 grams of cadmium accumulate on six reticulated cathodes every two months. I am looking for companies in the LA area that will take these cathodes. Please identify any companies or your experience with dealing with these.
Peter Ko
---
---
I believe that you are asking too much. I don't think Cd is worth the price of picking it up, except to the generator to get it off to a smelter, out of his hair, and into someone else's grave (as in cradle to grave responsibility). It is probably worth $2 to $5 / pound to the generator for this privilege.
p.s. This is a ceiling estimate. I looked up at the ceiling, and there were the numbers.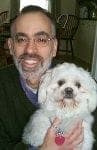 Tom Pullizzi
Falls Township, Pennsylvania
---
1998
Call scrap metal yards until you find one that will take it. Your quantity is not enough to interest most people. You might get a nickel a pound for it, and that is better than paying to dispose it.
James Watts
- Navarre, Florida