World's #1 finishing resource since 1989
No login needed: Chime right in
topic 1297
How to maintain Electroless Nickel deposition constant?
1998
My name is Maurice Meilleur, I work in Quèbec. We are using a high phosphorous electroless nickel and have an automatic process controller. We are experiencing difficulties to maintain a constant plating rate. Our goal is to stabilize the plating rate to around 0.4 mils per hour. If anyone has any suggestion I would appreciate hearing about it.
Maurice Meilleur
Quèbec, Quèbec, Canada
---
1998
I do not know the principle of operation of your automatic processor, but I think that two pumps might work. One pump would remove some amount of the electroless bath, while the other adds components lost by chemical reaction and the forced dragout. This should give you a steady state in phosphorus content, breakdown products, etc.
How would you activate these pumps? You could have a microswitch turn on the pumps whenever it senses a rack or barrel in the tank. Or maybe your processor analyzes the nickel content? What would you do with the solution removed by the second pump? I know that some electroless suppliers have purification schemes. I think you would need to have a steady load on the electroless solution in surface area/liter.
Years ago, (maybe before wastewater treatment), I saw a steady state electroless copper tank operated this way for printed circuit boards. This was a favorite account of the electroless salesman. Ouch, my pocketbook.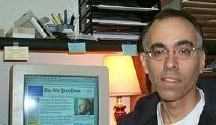 Tom Pullizzi
Falls Township, Pennsylvania
---
1998
To maintain a constant deposit you have to make sure that pH, Temp.,Nickel and hypophosphite concentrations are kept within spec. If deposit is not constant it means that at least one of these parameters are not maintained properly. The automatic process controller has to be set sometimes differently from one installation to another.
I would bet on the hypophosphite concentration that this is the trouble causing parameter.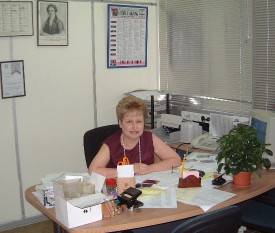 Sara Michaeli

chemical process supplier
Tel-Aviv, Israel
---
1998
p.s. On the other hand, Cpk would be much higher, and perhaps it would actually turn out to be a cost savings. (Scrap electroless nickel does not come cheap.) Dealing with the generated waste is the problem to be solved.
I stood up at the Garden State Branch AESF meeting last night, and told the audience that I had never seen a sand filter work (wastewater treatment). I realized later that this has less to do with the sand filter and more to do with the design of the system around it. All sand filters I had seen were being asked to do more than what is possible. So I felt like a fool in retrospect. I am trying to redeem myself (backpedal) from my earlier response for this letter.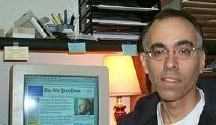 Tom Pullizzi
Falls Township, Pennsylvania
---
1998
HI,
EN plate rate is determined by temperature, nickel content, hypo content, pH, age of the bath and assumes a constant chemical makeup of the accelerators, retarders and brighteners.
Normally, the plate rate will be very constant if the temperature and pH are maintained very tightly and the mix of the two or three components maintained between 90 and 95% of original make up.
If your automatic controller is working correctly (bad assumption), then I would guess that you are plating large parts and they are dropping the temp a few degrees. A larger heat transfer device or preheating the parts in the last rinse prior to plating would help.
What is the possibility that you last rinse prior to plate is very acid or very alkaline or never the same. This will make a huge difference in the initial plate rate and then some difference until the controller catches up.
James Watts
- Navarre, Florida
---
1998
MAURICE, WE ALSO USE A HIGH PHOS E.N.
TYPICALLY, OUR RATES START OUT AT 0.5 MILS/HR AND DROP TO ABOUT 0.2 MILS/HR BETWEEN 6 TO 7 TURNOVERS. OUR AVERAGE IS ABOUT 0.3 TO 0.35 MILS/HR.
WE ALSO HAD AN AUTOMATIC CONTROLLER, BUT FOUND THAT ADDITIONS WERE BEING MADE WHEN THERE WAS NO WORK IN THE TANK. THIS SITUATION CAN CAUSE THE BATH TO BECOME OVER STABILIZED, AND THE RATE SLOW DOWN. ON A NEW SOLUTION, WE MAINTAIN THE pH BETWEEN 4.6 TO 4.8. AS WE APPROACH TURNOVERS 3, 4 AND 5, IT IS INCREASED TO 5.0 TO 5.2. THE TEMPERATURE OF A NEW BATH STARTS AT 185 F, AND WE RAISE IT TO 190 F AS WE APPROACH TURNOVERS 3,4 AND 5.
WE USE VERY LITTLE AIR AGITATION, MAINLY SOLUTION FLOW USING EDUCTORS. BATH LOADING IS MAINTAINED NEVER BELOW 0.3 SQ FT / GAL AND NEVER ABOVE 1.0.
RAY DELOREY
INDUSTRIAL PROCESSING
---
1998
In addition to the Temp, pH, Ni, and HP variables called out above, James is most correct in stating that bath age is also an important variable. This is because spent hypophosphite accumulates in the bath with all sorts of other garbage chemicals and tends to inhibit beneficial reactions. With T, pH, Ni, & HP all held perfectly constant, older baths will still plate slower than newer ones due to these naturally occurring inhibitors. This is why it is good to "feed & bleed." There are dialysis units that can remove spent HP, but they are not well accepted yet.
The single best way to get constant rates is to hire a consultant from the disk drive industry (I do not qualify). They are HANDS DOWN the best E-less Ni Phos platers in the business. But you mentioned that sometimes there is no work in the tank. This in and of itself will kill your chances of getting real tight rate control. The disk drive makers run around the clock at 100% capacity, so time-loading of the tank, also another important variable, is held constant.
good luck,
Dave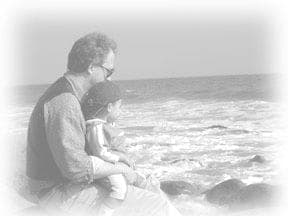 Dave Kinghorn
Chemical Engineer
SUNNYvale, California
---
Sorry, I have nothing to add to the discussion. I just visited the site because I'm trying to find a simple definition for "electroless." I'm not a tech person or an engineer, just a writer trying to wade through some technical articles. If anybody has the time (not likely, I know) and inclination, I'd be quite grateful for any help.

Sounds like you guys have a hard job. Good luck!

S. E. Toner




Manila, The Philippines





---

--

Hi, S.E. To us in the plating industry, 'electroless' has a more specific meaning. It means 'autocatalytic'.

Let me divide plating into 3 types:

1) Traditional or regular electroplating (example nickel onto steel). Here, a power supply provides electrons which 'reduce' the dissolved metallic salts, such as Ni++, to metals such as Ni.

2). Immersion plating (copper from a solution of copper sulphate onto steel). Here, the dissolved metal is more noble than the substrate. So, what happens is, even without application of electricity, that metal deposits on the substrate (an extremely thin skin of the substrate goes into solution to replace the metal salts that deposit). Poor adhesion is usual, and maximum thickness is very thin--as soon as the steel has a covering of a few atoms of copper, nothing else is going to happen. The layman might well think of this as 'electroless plating', but this is NOT what people in the industry mean.

3). Electroless or auto-catalytic plating (example electroless nickel). The solution contains powerful reducing agents like sodium borohydride or sodium hypophosphite which provide the reducing potential. The deposited metal serves as a catalyst. So the plating does not spontaneously stop when the substrate is covered; it just keeps going until the part is removed from the tank.

Regards,

Ted Mooney, P.E.
Striving to live Aloha
finishing.com - Pine Beach, New Jersey


---
---
---
March 20, 2011
-- this entry appended to this thread by editor in lieu of spawning a duplicative thread
I introduce myself as an electroplating technician. I have 28 years experience in hard chrome plating process & 7 years experience in electroless nickel process at shop floor. I have my own organization for job plating in Ahmedabad, Gujarat State, India.

I have some problems in electroless nickel process:

(A) Thickness variation in job after 3 to 4 metal turn over.
(B) Plating color variation after 3 to 4 metal turn over
(3) How to remove hypophosphate from the bath.

Please inform me a perfect ideas for the same.

Thanks.
BHADRESH SHAH
plating shop owner - Ahmedabad, Gujarat State, INDIA
---
March 22, 2011
3-4 metal turn overs is not bad and could be better I assume that it is a mid P bath. Try using acetic acid rather than sulfuric as it is less harsh. Never make large chemical additions, bleed it in. Always have something in the tank as soon as it comes up to temp. Cool it as quick as possible as soon as the last load comes out. I always made the last top up of water after the last load came out and this would drop the temp by about 5° F. Leave the air on for 5 min.
Watch your drag in by having excellent rinses before the EN tank. You might cut back a tiny bit on the brightener component if that is possible.
Check with your vendor for other ideas.
James Watts
- Navarre, Florida
---
April 11, 2011
Is it a home brew process or a proprietary? If home brew - 3-4 MTO is OK.

Are you plating on steel or aluminum. On aluminum 3-4 MTO is quite OK.

The plating rate is reduced as a function of age. In order to increase the plating rate, you should increase the PH and temperature. Remember, when a solution is new, PH and temperature should not be at the maximum, only with time you are allowed to increase them.

There is no way to reduce the orthophosphite.

Sara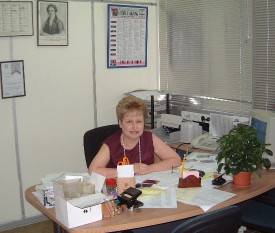 Sara Michaeli

chemical process supplier
Tel-Aviv, Israel