World's #1 finishing resource since 1989
No login needed: Chime right in
topic 1296
What is "black" and what isn't?
1998
How do I specify color ranges when I desire a "Matte Black" finish? Is there a standard that I can hold an anodizer to? Currently we run thousands of parts of 6061T6 and 6005T5 with two anodizers and require a matte black finish. What we get ranges from a matte dark blue to a matte black with a brown cast. Should this be acceptable? I do not want to be unreasonable but I have customers I vend to which reject parts because they aren't "black" although they have a bluish cast they seem black to us. My customers will not accept any bluish tinting. Will I be able to demand that from my anodizers and if so how do I specify it? We are running a Type 2 Class 2 sulfuric. Also, in trying to obtain the overall satin/matte finish we like it is not uncommon to have the parts lose .005-.010 in the effort, is this correct or shouldn't the etch loss equal the build up.
Thanks for any help.
Larry Singletary
---
1998
Hi,
0.010 on a diameter is a bit much to lose to get a matte finish. sounds more like a strip and rerun than a straight etch. You are describing problems that seem like castings, but you have called out wrought alloy spec's for the aluminum.
I have seen your problem happen and it appeared to be something out of ideal range in the process. Try another anodizer and see what quality you get.
Specifications: The simplest is three samples of good anodizing with three samples of brown and three samples of blue that are not satisfactory. That nails it down a lot better than words. If you still have problems, get another anodizer, there are lots of good ones out there.
James Watts
- Navarre, Florida
---
1998
Larry,
You don't say in your post if you are purchasing parts which are dyed black, or colored using a two-step anodizing process.
I'm very familiar with the dyes, so let first say that all black dyes are not created equal. The red component in the dye tends to be depleted faster then the other components, leading to the blue tint on the part. This can be corrected for, though I need to know which dye your vendor is using.
Also, are you using a color meter to check your parts? These meters read the color of a surface using the L*a*b* system and allow you to set a specific value to the color you want.
Gerald Janssen
aluminum coil anodizing - Streamwood, Illinois
---
1998
I have faced the same problem as Larry recently. Is there any other black color coating for aluminium and cast aluminium that can replace the anodizing process but keep the tight tolerance? please help.
Thank you.
Matthew Chu
---
September 2013
Hi Matthew. There are alternatives including black chrome plating, black nickel plating, or black zinc-iron plating. But poor black coloration in anodizing is a quality control problem, not a limitation of the technology.
Regards,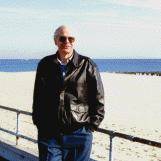 Ted Mooney, P.E.
Striving to live Aloha
finishing.com - Pine Beach, New Jersey