World's #1 finishing resource since 1989
No login needed: Chime right in
topic 1292
Applications for aluminium anodizing other than windows/doors
1998
I run an aluminium colour anodizing plant in India. We anodize aluminium extrusions. I am looking to reduce our dependence on the aluminium window/door business. What other high volume markets exist for aluminium anodizing? Are these markets willing to outsource their anodizing requirements?
I'm looking for experiences fellow anodizers have in other countries.
Thanks,
Sanjay A. Bulchandani
- Bombay, India
---
1997
I see finishers in this country diversifying into new technologies, such as powder coating, rather than finding new markets for their existing process lines. I saw one case where an aluminum box, which had previously been anodized, was switched over to powder coating, so it is important to see if your window/door business might move in this direction.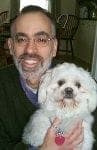 Tom Pullizzi
Falls Township, Pennsylvania
---
1998
Sir,
I presume, if you do extrusion work, that you have a large size plant & handle mostly long lengths. I run an anodize facility just outside of NEW YORK CITY , USA, and we do the same as you plus hundreds of other markets. What types of anodize do you do there:
2 step?
Bright dip?
Hardcoat?
We do all types of anodize including:
Extrusion work
Hard anodize on cookware & machinery & military work
Optical Parts
Cosmetic packaging
etc, there are so many markets. I could write forever.
We also do aluminum chromating as a pretreatment for paint & powder. And, magnesium finishing for aircraft & aerospace industries.
Incidently, many years ago, my father, the founder of our company almost moved to India to setup an anodize plant for a large company there.
Please contact me with any more questions or comments.
It's always nice to talk with a fellow finisher, especially someone far away who isn't a competitor.
David A. Kraft
- Long Island City, New York
---
1998
I am finding it extremely difficult to source a company that can manufacture a three part casing for a hand held keyboard/ monitor in precision casted aluminium.
Our run will be in the region of 3-400 to start with and most companies in UK and US either are not interested or are prohibitibly expensive.
Nigel Watson
---
1999
I have a storm damaged anodized aluminium standing seam roof that needs repair. Unfortunately the anodized sheet (12"x10') is no longer available and we might have to coat the entire 30,000 sq. ft. roof with polyurethane or acrylic to cover the repair.
Does anyone out there know where we can purchase anodized roof panels? thanks, Max Holder
M.maxwell H.holder
specialized restoration - Roswell, Georgia
---
1999
Can't swear to it, Maxwell, but a call to Southern Aluminum Finishers might be worthwhile.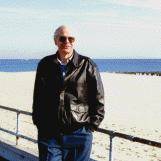 Ted Mooney, P.E.
Striving to live Aloha
finishing.com - Pine Beach, New Jersey
---
1999
Would you happen to know if any companies that construct subsea equipment, such as in the Oil & Gas Industry, are using anodized aluminum in a long term marine environment? Also, is there any variation in the anodization process that may make aluminum a suitable material in long term marine environments? I'm not familiar with the anodization process and I'm curious to know if there are different types suitable for different applications.
Tim Hughes
Houston, Texas
---
2000
I am proposing to set up an Aluminium Anodising plant in Poona. I have a friend who has the technology and is looking for items for this work.What is the potential for starting a new venture.Is there an export possibility.I require info.to give this venture a real thought.
SUHAS SHET
- Poona,Maharashtra, India
---
2001
Dear Sir,
We would like to have suggestion regarding anodising on aluminium in order to get finishing as of silver and cover the machning operation done on it. kindly suggest.
Regards,
Dr.Bajaj.PR
Sperm Processor - aurangabad,maharastra, India
---
2001
Hello sir,
I am a student and currently doing a project on anodising processes and its applications. And with regard to to this I would like to know the varous applications of sulphuric acid anodising, chromic acid anodising, hard anodising, black anodising, chromating on aluminium alloys, black chromating nickel plating, electroless nickel plating, black alloy nickel plating, gold plating. I understand that you are an expert in these matters and it would be of great help if you can provide some information on the above as early as possible. You can as well give me the sources where I can get the information.
I look forward for your response.
Yours sincerely,
Siva Prasad
- Bangalore, Karnataka, India