World's #1 finishing resource since 1989
No login needed: Chime right in
topic 1282
Loss current in anodizing tank with concrete body
1998
There are four anodizing tanks, located adjacent to each other. Tanks are of concrete, lined with fibreglass, 8 mt long, 1.2 mt wide, 3 mt deep. Cathodes are aluminum. Rectifier capacity 10,000 Amps each.
PROBLEM: Required thickness of anodic film cannot be obtained in the time calculated at given current density 1.2 A/dm2, 160-180 gpl H2SO4, 18-20 °C. So, load is processed always 20-30% longer time to have the required thickness. Amperage meters are calibrated. There are potential difference between busbars and body of the tanks.QUESTION: Any experience on such problem? Please advise how to recover the situation.
Timur Ulucak
aluminum extrusions & finishing - Istanbul, Turkey
---
1997
This might not help, but at least we can see that nothing changes. See Misplates and Murder will out..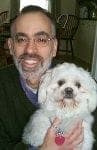 Tom Pullizzi
Falls Township, Pennsylvania
---
1998
And how do you calculate the expected thickness of anodic coating? Unlike in plating, the estimation is far from precise and depends on material, as well as solution condition. If you are in the 30% of the estimation, you are doing quite well.
Max
Max Stein
captive metal finisher - Montreal, Québec, Canada
---
1997
Is it possible that the fiberglass insulation has become saturated with electrolyte over time and is now drawing some of the current? I know in our shop the polypro catwalks have become saturated over time resulting in a short circuit in the anodize tank. In any case, you need to make a very detailed analysis of your set-up to ensure that the anodize tank is completely isolated from any thing that might be able to carry a current.
Gerald Janssen
aluminum coil anodizing - Streamwood, Illinois
---
1998
The films formed by anodizing are generally composed of porous hydrated oxides. In addition, there are often by-reactions existing in anodizing processes, for example, oxygen evolution. Therefore, it is quite hard for one to estimate the current efficiency accurately unless major information such as the density, porosity, thichness of the oxide films interested and quantitative by-reactions are known.
Ling Hao
- Grand Rapids, Michigan
---
1997
The problem was solved by relining the tank completely. It is understood that there were tiny holes in the fiberglass reinforced polyester lining, not causing a drop in solution level but causing the concrete to became saturated by the solution. By complete relining we assured complete isolation. Now, we get the exact anodic film thickness at the time calculated. Thanks all advised.
Timur Ulucak
aluminum extrusions & finishing - Istanbul, Turkey