World's #1 finishing resource since 1989
No login needed: Chime right in
topic 1280
How is black ceramic coating done?
1998
I am looking for some information about "ceramic coating", any kind of black ceramic coating and what is the normal coating procedure and equipment?
Thanks in Advance!
Shunong Fang
---
1998
There are several ceramic coatings, thin and thick.
Thin coatings like nitrides can be done by physical vapor deposition.
Carbide coatings can be done by chemical vapor deposition. These require expensive equipment & temperatures ranging from 250 degree C to 1000 degree C.
Thicker oxidic coatings can be deposited by plasma spray processes. These are also expensive and are done at temperatures near the fusion points of the ceramic powders.
There are also chemically formed ceramic coatings which are the least expensive of all these coatings.These are done at very low temperatures. It is possible to produce black ceramic coating. Your actual requirement can determine the exact process and type of coating.
K. Balasubramanian
technical coatings
---
1998
Hello! My name is Cathy. I am currently working at the University of Oklahoma as a research assistant.
The application we are currently looking at is as follows. We currently use a small (approx.1 cm diameter, .5 cm wide) ring of metal that is heated to high temperatures. This ring is fitted around the end of a magnesium fluoride tube with a small nozzle at the end of it. The ring is heated so that the fluorine that flows through the tube and nozzle enters a vacuum chamber at a known temperature and, therefore, a known velocity.
Unfortunately the metal we use is very low in resistance and uses a lot of current to get it to the temperatures that we need. It was noticed that a substance called silicon carbide would use much less current. Unfortunately it is a very brittle material. It was also noticed, however, that alumina was a fluorine resistant material and has been bonded to silicon carbide for use in spark plugs and similar applications. We were thinking that if we could find a design or have someone make a sleeve of alumina/silicon carbide/alumina that would fit over our magnesium fluoride tube where on the end near the nozzle the appropriate amount of silicon carbide was exposed to create the heating element this would help solve our problems in less heater breakdowns and also have better resistance to fluorine.
As luck would have it, someone in the chemistry dept. here already has an element made of these materials that was made in Japan by Hitachi. Unfortunately it is a solid rectangular shape and contacting Hitachi has been very difficult as we have no contact names and I don't speak Japanese. As far as drawings go, we have only a few back-of-the-envelope sketches.
It was also recently suggested that the magnesium fluoride tube that we use could be coated with alumina, a sleeve of silicon carbide fitted over, and then the silicon carbide coated with alumina. Any information that you could provide would be greatly appreciated. Thank you very much.
Sincerely,
Cathy Truett
, Undergraduate Research Assistant
University of Oklahoma - Norman, Oklahoma
---
1998
Cathy, may I suggest a simpler method to verify what you are trying before spending too much money? Get an aluminum oxide or similar paste (free sample) form Zircar. This paste is used for furnace wall repairs, we have tried it in binding other things, and works well. The same company may sell you the SiC ring or sleeve. They will send you instructions. You could easily bind the ring over the fluoride tube.
Mandar Sunthankar
- Fort Collins, Colorado
---
1999
I'm making a research on vanadium recovery from industrial Al sludge (Bayers Sludge) using activated charcoal. If someone knows something or wonders about I'll be glad to share my opinions.
Ahmet BurÁin AK
- Turkey
---
1999
I would like to know about metal coating on ceramic substrate using electroless and electroplating. Please send to me if you have any information regarding these two processes
C.S.Lim
- Malacca, Malaysia
---
2000
I am looking for some information about "ceramic coating", any kind of black ceramic coating and what is the normal coating procedure and equipment? Thank's
Fauzan Jatayu
- Bandung, Indonesia
---
2000
Chemically formed ceramic coatings can be done on stainless steels and they can withstand acidic environments. They are also smooth and black in colour.
The high temperature properties are determined by the grade of stainless steel used. It is better to coat on 316 ss to withstand this temperature of 600 degree C. If the heating is too sudden, the coatings may spall. If it is gradual, it will be OK.
K.Balasubramanian
- Madras, Tamil Nadu, India
---
2000
I have a query regarding coatings for ceramic material. I would like to reduce the shininess, gloss of the final surface of the ceramic tile, how should I go about it? Should I do chemically, and using what kind of chemical would allow me to do so? Otherwise, what about mechanically? I would only want to reduce the glossiness so that the feel is "duller".Thank you for your help.
Angie
[last name deleted for privacy by Editor]
assembly - Hong Kong
---
April 9, 2009
my question for K.Balasubranium.
how can we do black ceramic on gold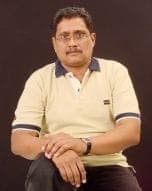 Ravi Chandavarkar
plating shop employee - Mumbai, India