World's #1 finishing resource since 1989
No login needed: Chime right in
topic 1270
Need wet/dry Shop Vacuum for chemicals and corrosives
1998
I am trying to locate a wet/dry shop vacuum that will stand up to harsh chemicals e.g. Wood's nickel strike, etc. Price is not an object if reliability is there.....
George Brackett III
---
1998
There must be a better way than vacuuming harsh chemicals. I have been in a few plating shops, and have never seen this procedure.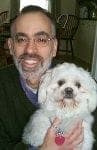 Tom Pullizzi
Falls Township, Pennsylvania
---
1998
We are using industrial versions of ShopVac of 20+ Gal capacity. The stainless one is used on the alkaline and cyanide solutions, plastic - on all acidic solutions. It is important not to use any filters when cleaning acid tanks and run the motor for a minute or so with an empty tank after cleaning up of an acidic solution.
Max Stein
captive metal finisher - Montreal, Québec, Canada
---
1999
Curious why M. Stein would recommend not using a filter when cleaning up acids Ordinary paper filters would disintegrate, but a Polypropylene one should perform adequately. The Aluminum impellers are a problem in this application. Is there a source for stainless impellers, preferably alloy 316?
C. Bashore
tool repair
---
1999
After spending about 2 hours searching the web, I don't believe a wet/dry vacuum exists that will withstand the fumes from pumping acid. I have been looking for a wet/dry vac with the following requirements:
1. Ability to withstand acids and alkalis (no steel, aluminum, or brass parts exposed to the liquid of its fumes)
2. 55 gallon holding capacity minimum
3. Ability to pump out of container without having to turn it over.
Ideally, I would like a pump that could clean up chemical floor spills. Then the discharge hose could be attached to our waste piping system. Unfortunately, I can't find one. Air diaphragm pumps are peristaltic and don't provide the constant vacuum needed for floor spills. Most other pumps don't provide the high vacuum needed.
Ken Rosenblum
finishing shop - Minneapolis, Minnesota