World's #1 finishing resource since 1989
No login needed: Chime right in
topic 1268
Criminal to Concentrate Wastes?
1998
A jobshop that I know of has been charged with the environmental crime of (as I understand it) boiling down a cyanide waste to concentrate it before disposal.
I understand that simply having a wastewater treatment system and a permit does not grant carte blanche to do whatever one likes; and also that there could be potential safety and environmental problems in trying to concentrate cyanide wastes. I appreciate the issue of wastewater treatment vs. TSD. Still I am trying to clearly understand the specific violation and the chargeable crime.
Isn't the use of sludge dryers to evaporate the water from cyanide-bearing waste a ubiquitous and suggested end-of-pipe practice? Isn't evaporation of cyanide-based plating baths, to make headspace available for return of rinse water, a highly recommended source-reduction practice? Is the problem here that the waste was generated by the plating process rather than the wastewater treatment process?
Can somebody enlighten me with a specific regulation number or interpretive ruling of what line may have crossed in this instance?
Thanks.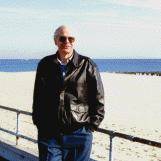 Ted Mooney, P.E.
Striving to live Aloha
finishing.com - Pine Beach, New Jersey
---
1998
The following is extracted from Lion Technologies Inc. Lafayette, NJ 07848 Haz Waste management text.
Reference a US EPA interpretation reprinted from the Federal register 51 FR 10168, mar 24, 1986.
"Of course, no permitting would be required if a generator chooses to treat their hazardous waste in the generator's accumulation tanks or containers in conformance with the requirements of para 262.34 and subpart J or I of part 265. Nothing in para 262.34 precludes a generator from treating waste when it is in an accumulation tank or container covered by that provision. Under the existing Subtitle C system, EPA has established standards for the tanks and containers which apply to both storage and treatment of hazardous waste. these requirements are designed to ensure that the integrity of the tank or container is not breached. Thus, the same standards apply to a tank or container, regardless whether treatment or storage is occurring. Since the same standards apply to treatment in tanks as applies to storage in tanks, and since EPA allows for limited on site storage without the need for a permit or interim status (90 days for over 1000 Kg/mo generators and 180/270 days for 100-1000 kg/mo generators), the Agency believes that treatment in accumulation tanks or containers is permissible unde the existing rules, provided that tanks or containers are operated strictly in compliance with all applicable standards. Therefore, generators of 100-1000 kg/mo are not required to obtain interim status and RCRA permit if the only on site management which they perform is treatment in an accumulation or container that is exempt from permitting during periods of accumulation (180 or 270 days)."
Note: Generators treating waste in accumulation vessels onsite TO MEET LDR STANDARDS must have a waste analysis plan to document effective treatment. [ref: 40 CFR 268.7(a)(4)]
One level of grief that you may encounter is the requirement for the container to be covered at all times except when adding or removing material. Dryers are covered, but are vented. Evaporators that I have operated were covered and more poorly exhausted.
I would be interested in having a sanitized copy of their write up.
PS, Lion Technologies is in your back yard and they are unbelieveably knowledgeable. They do training, consulting and expert witness work. They have done training is several of the regions of the USEPA. They are that good. No, I am not on their payroll, I pay to go to their classes.
James Watts
- Navarre, Florida