World's #1 finishing resource since 1989
No login needed: Chime right in
topic 1262
SILVER COATING
1998
Newmartket, Sep 26, 97
First of all congratulations for FINISHING.COM. Magnificent idea.
We are manufacturers of silver (Sterling) products in Colombia. We have been working for more than 30 years and we have a favorable position in our market.
Our products are finished with an "usual" polishing process, but, our customers are now asking for something else that can protect the piece from tarnish.
We know by word of mouth that are some coating process that can finish the article to avoid future oxidation. We have thought to apply a thin coat of silver to the piece to mask welds and little imperfections.
Could you please tell us what kind of process (processes) are they. Who do I have to contact? What else do I have to know? Is there any publication that I can read?
I'd like to highlight and thank for this language thesaurus. Unfortunately I don't manage the English jargon for Silversmiths and it is a barrier to find information that fits the queries.
I appreciate any help you can provide and I offer my services as a consultant in Chemistry (B.Sc. Chem.) for those who may need some help as well.
I am sending some words translated regarding the powder coaters:
I would suggest for future occasions to show the complete text. The translation could be more accurate if it is possible to comprehend the whole context.
acrylic resin, RESINA ACRILICA
actual capacity, CAPACIDAD REAL, CAPACIDAD ACTUAL
air adjusting valve, VALVULA DE AJUSTE DE AIRE
air classifier, CLASIFICADOR DE AIRE
air receivers,RECIVIDORES DE AIRE
air, standard , AIRE, ESTANDARD
air to cloth ratio
anchor pattern, MOLDE DE ANCLA
application coverage,
applied solids, SOLIDOS APLICADOS
arcing, APLICAR LUZ DE ARCO
atomizing air, AIRE ATOMIZADO
average face velocity
B-staging
back ionization
baghouse
belt surface conveyor
binder, AGLOMERANTE
blast cleaning, LIMPIEZA POR IMPACTO
blocked isocyanate,
blooming
blow-back
bonding, ENLAZAMIENTO
|bridging
bright blast
bulk blender
bulk density
caking
capture efficiency, EFICIENCIA DE CAPTURA
cartridge booth
chain-on-edge conveyor
chalking
charge decay angle
check valve, CHEQUEAR VALVULA
chipper
cladding temperature
clear coat, RECUBRIMIENTO CALRO
clouding, NUBLADO
coalescent filter
cold checking, CHEQUEO EN FRIO
color chip
compressor, COMPRESOR
corona charging
cratering,
critical pigment volume concentration,
cross hatch (test)
cure end point. PUNTO FINAL DE CURADO
cure schedule, HORARIO DE CURADO
cut-through resistance
cyclone, CICLON
From the previous translation a suggest
Wastewater, AGUA RESIDUAL
Thanks
Mauricio Bobadilla
OrfebrerÌa Romana
---
1998
Thank you for your kind words of encouragement and for your powder translations! We will put the words up in the Spanish dictionary.
Kind regards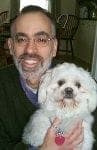 Tom Pullizzi
Falls Township, Pennsylvania
---
1998
Technic offers a product called "Tarniban" that is widely used on silver and copper. Perhaps this is what you are referring to. Technic is located in Providence, Rhode Island.
We don't print phone numbers or fax numbers on this letters page, but knowing that you are from Columbia, and thanking you for your efforts on our multi-lingual dictionary, we sent you their fax number.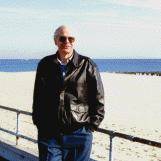 Ted Mooney, P.E.
Striving to live Aloha
finishing.com - Pine Beach, New Jersey