World's #1 finishing resource since 1989
No login needed: Chime right in
topic 1261
Beryllium Electroforming
1996
Q. Can Beryllium (Be) be electroformed or electroplated? Can it also be deposited by electroless, vapor phase, or any other means other than adhesive laminations. We make a small part out of Be which is expensive to manufacture due to the toxicity of Be dust when it is machined. I would like to make the part out of another material and coat it with Be.
Is it feasible?
Gordy Seppanen
materials engineer - Minneapolis, Minnesota
---
1996
A. For beryllium and beryllia (BeO), you can talk to Brush-Wellman in this country. Both are "toxic" in particulate form (~5 µm particle size) to about 1% of the general populace (I got this tidbit from Brush-Wellman years ago; let me know if I remembered it correctly).
In any event, I used to work w/ BeO making thin film TaN resistors. I doubt if there is a wet chemical process to produce cladding but there are hi vac processes to do this. Some of these include MBE, sputtering and vac. evaporation. For thickness building, sputtering will be your best bet. Remember, once a Be target goes into a vacuum deposition system and is used, extreme caution is needed any time the system is opened, cleaned, or refurbished. In addition, there may be regulations regarding vacuum exhaust scrubbing of your pumping system on the outlet side to insure no particulate is emitted from the vacuum exhaust port.
Jeff Albom
- El Granada, California
---
1996
A. Bulk Be is normally prepared by reducing BeCl3 with Mg metal. It may be possible to plate out Be from a molten salt, like BeF with NaF, etc. Many metals unplateable via aqueous processes are plateable via molten salt processes. Of course your base material must be able to withstand the temperature. Regards,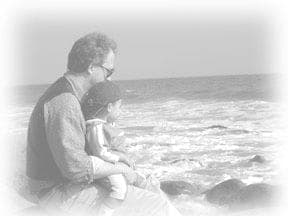 Dave Kinghorn
Chemical Engineer
SUNNYvale, California
---
1996

I have now been contacted by several folks that are willing or have experience in depositing Be. We are working with a company to evaluate the feasibility of our project. Thanks for all your help.
Gordy Seppanen
[returning]
materials engineer - Minneapolis, Minnesota
---
---
2005
-- this entry appended to this thread by editor in lieu of spawning a duplicative thread
Q. Good morning. Don Mattox has mentioned in letter 25038 that beryllium foil is produced in a particular way, I wonder if it can be electroformed (into an element for a ribbon microphone) which is a process that normally has the mandrel removed by dissolving. I'd like to know what PVD stands for, and the thickness of the thinnest foil that can be made, in beryllium or other metals. Maybe vacuum deposition or sputtering could create the kind of part I have in mind. Thanks a lot, Ian
Ian Thomson
- Edinburgh, Scotland
---
2005
A. Hi Ian. We appended your inquiry to a thread on the subject. Sorry, beyond what is here, I don't know the feasibility of electroforming with beryllium. But I doubt that there is any lower limit on thickness for other commonly electroformed metals like copper, nickel, and gold. PVD stands for physical vapor deposition.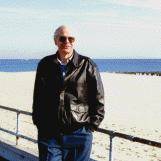 Ted Mooney, P.E.
Striving to live Aloha
finishing.com - Pine Beach, New Jersey