World's #1 finishing resource since 1989
No login needed: Chime right in
topic 1253
Electrical Properties of Passivated Stainless Steel
An ongoing discussion from 1998 through 2014 . . .
1998
Q. I am trying to determine the electrical properties of the passivation on 303 stainless steel. I need to know either resistivity or conductivity and any associated conditions (e.g., measured using a contact area of 1 square inch and 100 lbs of force).
The reason I'm seeking this info is that we use stainless steel body RF connectors in our equipment and from time to time have bonding impedance problems between the connector shells and the AMS C5541 [withdrawn / link is to spec at TechStreet] class 3 finish on our aluminum chasses.
Any help or insight would be greatly appreciated.
Thanks
Donald Matteson
---
1998
A. You know, that is a funny spec. The only difference between Class 1A and 3 is the business about low electrical resistance. Both coatings have to meet every other test, including salt spray resistance!
The way the Bendix Corporation solved the problem was to ignore the Class 3 in its process specification, to always ask for a yellow to iridescent coating to make inspection so easy; and I suppose the people installing the connectors had a little piece of emery paper in their top drawer to persuade good contact in the threaded area.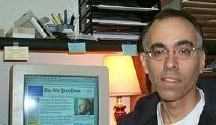 Tom Pullizzi
Falls Township, Pennsylvania
---
1998
A. The electrical properties of stainless steel are poor at best. For materials that have helicoils installed in the case, grounding should not be a problem. Normally the abuse of bolting two pieces together will break the chem film enough for contact. If you are having a problem, can you add inside star lock washers? they will definitely break thru. Or, have I misunderstood the question?
James Watts
- Navarre, Florida
---
2001
Q. Does passivating a stainless steel component interfere with its conductivity? I.e., should bonding surfaces have the passivation layer removed?
Kelly Lively-Jones
- Nova Scotia, Canada
---
2001
A. Hello Kelly!
No, you don't want to try to remove the passive layer. First because it doesn't interfere with the electrical properties: heck, we in the aerospace industry even bond over type 3 conversion coating, which has got to be worse. Second, because the risk of getting corrosion in the bond area if you activate the surface is real, and corrosion products are usually non-conductive. Better to passivate.
Good luck!


Lee Gearhart
metallurgist - E. Aurora, New York


---
---
Electrical Properties of Anodized Stainless Steel
December 22, 2014
Q. My question is similar the one that initiated this thread. My question is how to induce a slight electrical resistance to the surface of 303 or 304 Stainless Steel. Between two point probes about 2 mm apart, of a standard ohmmeter touching a surface, we need achieve a resistance between 100 and 1000 ohms.
We are seeking a technique that would achieve this surface resistance, but not be attacked by water. It could be any surface modification including plating.

Thank you.
Harry Shamir
- Plymouth, Massachusetts USA
---
December 2014
A. Hi Harry. 100 - 1000 ohms is approximately the resistance range of incandescent household lightbulbs. I would imagine than this could be accomplished with a thin anodized layer but I'm not sure. A stainless steel anodizer like B&M Finishers / Prismatic Stainless Steel [a finishing.com supporting advertiser] can probably advise you of the typical contact resistance of their Prismatic anodized stainless steel surface.
Regards,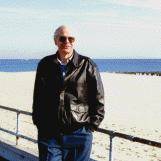 Ted Mooney, P.E.
Striving to live Aloha
finishing.com - Pine Beach, New Jersey
---
January 5, 2015
Hi Harry,

My own field of experience is in the anodizing of aluminium. I have no idea whether anodized stainless steel gives significant surface resistance. But if it does, the use of ohmmeter standard test probes is not appropriate for the measurement. The bulk of the total resistance will be made up by the film. So the surface area of contact becomes critical. If a value for resistance is given, it will be in the form of resistance for a given area. The sharpness of the prods and pressure applied (hence the area of contact) will be all important.

It maybe inappropriate in your application, but consider the use of external resistance.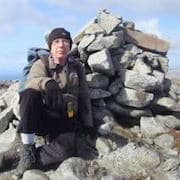 Harry Parkes
- Birmingham, UK
---
March 18, 2015
Hi Harry S. Perhaps a adhesive graphite pen (for applications < 100 °C) or an adhesive graphite paint (for applications < 200 °C) will suffice. If the graphite offers too much electrical resistance for the specific application, a carbon-based adhesive paint could be an option because they generally are an order of magnitude more electrically conductive in comparison to graphite. One nice feature of a carbon-based system would be a wider temperature range (for example: -40 < t < 260 °C).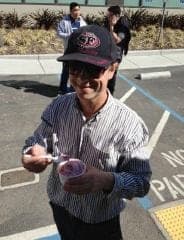 Blake Kneedler
Feather Hollow Eng. - Stockton, California