World's #1 finishing resource since 1989
No login needed: Chime right in
topic 1252
Tarnish as a finish?
1997
Q. We are planning to use a tarnished copper pipe as a showpiece,we would like to paint the surface clear. Which product do you recommend?
thomas jacob
georgia
---
1998
A. We have several materials in stock for your selection. Though the powder will form a protective film over your tarnished substrate, it will not have normal adhesion properties due the tarnished surface. If damaged it will peel easily or if used in a moist or corrosive atmosphere, it will undercut rapidly.
Everclear: epoxy high gloss
Clear Sailing: epoxy/polyester hybrid mid gloss
Crystal Clear: TGIC polyester high gloss
Transparent: urethane polyester high gloss
Jeff Hagerlin
paint supplier - Houston, Texas
---
1998
Q. I am from Toronto, where can I find any of the products listed above, regarding finishing/protecting copper. I have copper counter tops, in my coffee house, that require a protective finish. What can you recommend for durability and easy application.
thanks,
sylvia matysek
---
1997
A. Okay, so I cheated, below is a transcript from our chatroom on this and a related subject.
[From: sylvia on Mon Oct 27 19:26:45 Central 1997]
Hello, looking for some suggestions on how I can finish/protect copper counter tops, in a coffee shop. Can anyone help?
From: JIM on Mon Oct 27 20:20:05 Central 1997
Sylvia, a commercial copper polish and a good size automobile buffer would probably be the simplest. Scrubbing with a nitric acid mixture is probably not a safe thing for most people to use.
From: JIM on Mon Oct 27 20:26:09 Central 1997
No finish will have the same look as a highly polished counter. You could coat it with epoxy or polyurethane but it will lose the "look". I would try a carnuba wax. This is a very hard wax and will definitely require the use of a buffer. Sears has a nice one for about $80.
From: Matt on Mon Oct 27 22:04:02 Central 1997
Hello, anyone here? I'm interested in turning copper colors (green?)
From: JIM on Tue Oct 28 9:02:18 Central 1997
Matt, try a mixture of white vinegar, the cheap stuff in the gal jug, with as much salt as will dissolve in it. Heating it to just barely tepid will speed up the dissolving process and not stink too bad. Paint this solution on the copper and let it set for 24 hours and wash off with warm water. This process can be repeated several days in a row until you get the desired level of green. Then wax it or put a clear coat on it. If the pieces are small, you can heat tint them in the oven on the clean cycle. You can get some strange mottled colors by precleaning it with vinegar or lemon juice. Some perfectly clean probably is not desirable if you want mottled colors. Sulfides will blacken it, but they can be dangerous to work with if not done carefully.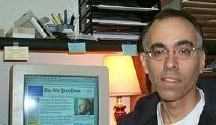 Tom Pullizzi
Falls Township, Pennsylvania
---
November 5, 2010
A. Thomas,
There are some lacquers out there that work well with copper to protect the patina from further changing. Do a Google search for "copper lacquer" and you should find something that will work for what you need to do.
Don Angelo
Spring Hill, Tennessee
---
---
1999
Q. A project that one of my student is making requires that the machined copper be "blackened" to improve heat conductivity. What is the easiest process to use for this?
victor gilica
- north idaho college
---
March , 2008
A. Hi, Victor

Liver of Sulphur [affil. link to info/product on Amazon] or Brass Darkening Solution [affil. link to info/product at Rockler] would be easiest. The commercial product Ebonol C is a robust solution that has been around for decades. Good luck.
Regards,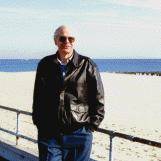 Ted Mooney, P.E.
Striving to live Aloha
finishing.com - Pine Beach, New Jersey