World's #1 finishing resource since 1989
No login needed: Chime right in
topic 1222
Zinc electroplating without cyanide
1998
I'm looking for a process to plate Zinc (~500 mg) onto copper target plates without using cyanide in the zinc plating solution. Preferably a process that is easily done, ie. without constant heating required.
Rachel W
[last name deleted for privacy by Editor]
- National Medical Cyclotron
---
1998
500 mg on how much surface area? What thickness do you want? Does it have to be pure zinc or can you use organic additives? If a small percentage of organics in the deposit is acceptable, then there are acid chloride zinc solutions which will work at room temperature.
Plating temperature is easy to control. With a very simple thermostat, rheostat and heater available from chemical supply houses, you can control temperatures of electroplating baths very nicely.
Have you considered sending the targets out to a plating shop to have them plated?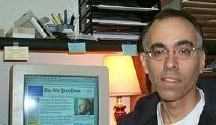 Tom Pullizzi
Falls Township, Pennsylvania
---
1998
What Tom says is right. We need to know what is the surface area, and also, what does a part look like, what is the quantity of parts, etc. You could do it in vacuum if you can sent it out.
Please contact me if you need further information.
Mandar Sunthankar
- Fort Collins, Colorado
---
1997
Thank you for the response to my question.
At the moment the process we use is plating 100 mg of Nickel onto a 20 cm square area of copper plate using a Nickel Sulfate plating bath. Then a plating solution of Zinc-68 Oxide, sodium hydroxide, sodium cyanide and water is used to plate 500 mg of Zn-68 onto a 10 cm square area. The plates are irradiated in a cyclotron so organic residue is not desirable.
I'm essentially trying to find a method that gives similar results but without using cyanide (because of the health risk). Because of the radioactive nature of Zn-68, and the isolated location of this cyclotron(Australia), the plates must be prepared 'in-house'. I would appreciate any help you could give me on this matter.
Rachel W
[last name deleted for privacy by Editor]
- National Medical Cyclotron
---
1998
Did you try an alkaline non cyanide zinc plating solution? They work fine. Try the big suppliers.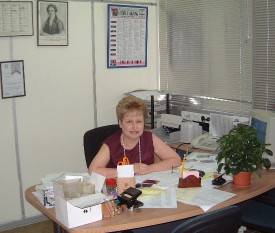 Sara Michaeli

chemical process supplier
Tel-Aviv, Israel
---
1998
Could someone give me the general makeup of an alkaline non cyanide zinc plating solution?
Rachel W
[last name deleted for privacy by Editor]
- National Medical Cyclotron
---
1997
10 g/l zinc and 80 g/l NaOH, but you will need proprietary brighteners. Try to get a quart of the brightener and a Technical Bulletin from a supplier in your country. It is probably worth the effort to get rid of the cyanide plating tank in your lab.


Tom Pullizzi
Falls Township, Pennsylvania
---
1998
Hold the wire.
I found an acid zinc solution which you might be able to use. The throwing power is poor and it uses a lot of sugar, but it might be okay for flat objects.
Formula I
Zn SO4-7H20 360 g/l (271.38 g/mole) (24% zinc) (86.4 g zinc/liter)
NH4Cl 30 g/l
NaC2H3O2-3H20 15 g/l
Glucose 120 g/l
Current density 10-30 amperes/square foot, but much higher is you use agitation or solution movement.
Temperature 75 to 85 F
pH 3.5-4.5, adjusted with sulfuric acid
Formula II
Dissolve in 5% acetic acid
100 g/l Epsom salts (magnesium sulfate)
120 g/l cane sugar
100 g zinc metal/liter (my zinc, from an old dry cell, is still dissolving).
50 g acetic acid per liter, at 82 g/equivalent, is 0.61 equivalents and 100 grams of zinc is 32.69 g/eq. = 3 equivalents, so I think my zinc will stop dissolving soon. This solution, with about 20% of the total zinc dissolved, plated slowly using a 1.5 V battery, but did give a silvery color to a scrubbed penny.
0.5 g (28.35 g/av.oz. = 0.017637 oz.) Zinc on 10 cm2 (0.01076 ft2) is 0.0177 / 0.01076 = 1.65 oz. Zinc/ square foot. Zinc weighs 0.59 oz/ft2/mil, so 0.0028" of Zinc. Is that right? That is a heavy deposit, you might want to experiment with any new bath to see if the deposit stays soft, and without stress. I don't know if anyone plates more than 2 to 5 tenths of a mil of the alkaline zincs.


Tom Pullizzi
Falls Township, Pennsylvania