World's #1 finishing resource since 1989
No login needed: Chime right in
topic 1221
Abrasive applications in electronics
1998
Does anybody have any experience of abrasive blasting applications in the electronics industry. I am mainly interested in semiconductor manufacture but also would be interested in applications in the wafer and PCB manufacturing industries.
Thanks for any help.
Steve Eyton-Jones
abrasive developments - Berkshire, U.K.
---
1998
We need to know a little more about what area of wafer fab or PCB.
Abrasive blasting does not sound suitable for most wafer fabs. I have worked in wafer fabrication for over 15 years, both Power and IC. In the large area Power devices, we did sandblasting before electroless Ni. Sandblasting on a polished silicon wafer creates severe defect structure and renders a wafer useless. Most commonly, the goal in a semiconductor process is to minimize defects (at any cost) at every step.
There might be some applications in the packaging part of the semiconductor chips. In general, the industry is so high-tech that abrasive blasting may not be palatable to many. You may want to make a few cold-calls and check around.
Mandar Sunthankar
- Fort Collins, Colorado
---
1998
Grit & Bead blasting is common in MIL & Hybrid microelectronics packaging. Typically these are HEAVY DUTY Packages meant to withstand extreme extremes. Just to apply a nickel deposit Via E-less may require 3 deposits with hydrogen furnace sintering & grit blast in between deposits. The use of refractory elements is common for braze substrates for hermetic enclosures and many of these are impossibly hard to activate for plating so grit is used to start off. Composite metal heat spreader materials such as Cu-W or AlSiC also have refractory element or ceramic skeletons which require grit to prep prior to pre-plate process. In PCB industry, slurries are generally used instead of blasting.
Regards,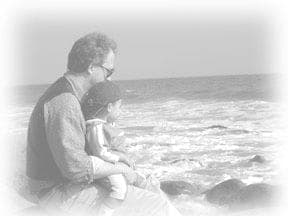 Dave Kinghorn
Chemical Engineer
SUNNYvale, California