World's #1 finishing resource since 1989
No login needed: Chime right in
topic 1220
Tellurium Plating
1998
Q. Hi
I would like to plate tellurium (Te) in aluminium (Al) and in carbon (C). It is not important to me if that should be made by electro, immersion or chemical plating, but I should be able to get a stable layer of about a micrometer.
In the case of aluminium maybe I should pre-coat or anodize the aluminium. I am open to that kind of solution if the pre coating is insignificantly thick compared with the tellurium layer.
If you have some ideas about either case or if you know who can help me, please let me know.
Anyway, do you have any idea here to find something about tellurium plating?
Best regards,
Francisco Jose C. Alves
Cyclotron and PET center - University Hospital of Copenhagen, Denmark
---
1997
A. Have you considered vacuum deposition? Tellurium is easy to vacuum plate. Substrate material may not be an issue except carbon. If it is a graphitic soft, powdery surface, anything is hard to stick.
Mandar
Mandar Sunthankar
- Fort Collins, Colorado
---
1998
A. Try page 472 of "Modern Electroplating" Ed. by Lowenheim . There are a number of primary refs in there.
Regards
Richard Guise
- Lowestoft, U.K.
---
1997
Q. My goal is to deposit a layer 10 micrometers thick in one cm diameter. Do you think this thickness can be achieved by Vacuum Plating? What will be the loss of tellurium in the process (I mean deposited tellurium versus initial amount of tellurium)? This parameter is very important to me because I will like to use a rare (and expensive) isotope of tellurium, instead of natural tellurium.
Francisco Jose C. Alves
[returning]
Cyclotron and PET center - University Hospital of Copenhagen, Denmark
---
1998
A. We have a proprietary vacuum plating process that allows for 100% of the metal to deposit on substrates, without generating any deposits on the walls. This process is in production, and is being used for cadmium and zinc plating on steels. In this "zero-waste" process, the deposition rates can be in 10s of microns a minute, depending on how fast you evaporate. Tellurium is a suitable metal for such a process.
However, I do not know if the isotope is stable when evaporated, and how hazardous is the substance.
Mandar Sunthankar
- Fort Collins, Colorado
---
affil. link
"Handbook of Physical Vapor Deposition (PVD) Processing"
from Abe Books
or

1998
A. Francisco,
If you work with tellurium you should be aware of an interesting effect of this material. It is a bad case of halitosis (bad breath) that can result from breathing the vapors or adsorption through the skin. It is often called "tellurium breath".
Donald M. Mattox
Society of Vacuum Coaters
Albuquerque, New Mexico
Ed. note: Mr. Mattox is
the author of -->
---

Chef: Enzo, we've put more marinara in Ragu's Marinara sauce.
Enzo Stuarti: Next time you tell me the good news, call me up on the phone.
Am I the only one who remembers that commercial?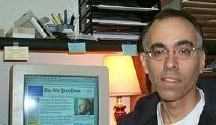 Tom Pullizzi
Falls Township, Pennsylvania
----
Ed. note: Unfortunately, youtube doesn't remember it :-(
---
1998
A. The bad (garlic) odor is methyltelluride, which can be produced by many organisms-including human, animal and bacteria or fungi. All kinds of tellurium compounds (tellurium, tellurite, tellurate, H2Te2...) can be converted to mehtyltelluride by these organisms, it is not necessarily from breathing the vapors.
Some organisms even convert it to dimehtyltelluride or domethylditelluride, I'm not sure if these two chemicals are garlic odor.
regards
Michael Liu
UA - Edmonton, Alberta, Canada
---
---
1998
Q. We are plating silver onto tellurium copper. the problem is getting something to stick to the base. We have tried woods Ni over the base which seems to get the best results but often have to strip the Ni down (bad adhesion). Seems to plate good after being stripped which would lead to believe a preparation problem. Our standard cleaning/activating procedures as well as phosphoric bright dip do not seem to stimulate surface as well as a standard copper base. any suggestions?
scott wallig
---
---
1999
Q. Could you please post any information on silver plating tellurium copper.
Terry Vantine
silver plating - Elkhart, Indiana
---
---
1999
Q. We make various CATV parts using Beryllium Copper(C17300). I'm looking to change them over to Tellurium Copper to help standardize our stock. Right now the parts in question are silver plated. Can I expect to have problems switch from Beryllium to Tellurium?
Bob Coughlin
T&B - Horseheads, New York
---
2000
A. For those interested tellurium can be deposited from an aqueous bath. See the text by Samuel Field: "Electro-plating: A survey of modern practice" [affil. link to book on Amazon], 6th ed., London: Sir Isaac Pittman Sons, (1951) pp. 436-437.
Regards,
Steve Wilcox
- Tecumseh, Michigan
---
---
2001
Q. I want to apply light coating of tellurium to polystyrene. I would like information on how I can do this. Also what form of tellurium will give the most reflective quality?
Terry Alexander
- Salem, Indiana
---
---
July 19, 2015
Hi.
I have problems electroplating of tellurium with about 42 micrometer thickness.
My solution includes KOH
samira mohammadi
- zanjan, IRAN
---
August 2015
A. Hi Samira. I am not aware of the commercialization of tellurium electroplating, but a lot of work has been done, especially in Russia,with ultrasonics, citrate baths, and specialty additives (according to the MFIS CD-ROM). If you are serious about researching it, I think you should contact Metal Finishing Information Service in the UK to get access to their CD-ROM, or on-line searches of the metal finishing literature, or to have a customized search of the technical literature done. Best of luck.
Regards,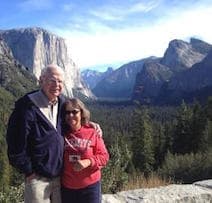 Ted Mooney, P.E. RET
Aloha -- an idea worth spreading
finishing.com - Pine Beach, New Jersey