World's #1 finishing resource since 1989
No login needed: Chime right in
topic 1207
Need information on Ferritic Nitrocarburizing
A discussion started in 1998 but continuing through 2017
1998
Q. Our spec. requires this finish and it has to withstand 350 hours in 5% Salt Spray without red rust. I imagined this to be a some kind of carburizing, or heat treatment, but according to our client it is a finish. What exactly is it and how is it performed or applied?
Thanks,
Carlos Cielak
plating shop - Mexico City, DF, Mexico
---
1997
A. I don't know if this is what you need, but there is an article on the QPQ Process in our on-line library here, by Kolene.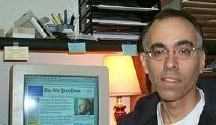 Tom Pullizzi
Falls Township, Pennsylvania
---
1998

To: Tom Pullizzi
Thank you for your help. Your reference was very helpful.
Q. I'd like to ask you something, what finish would you recommend for parts in a washing machine. I need 350 hours Salt Spray resistance.
Do you think an Olive green chromate over zinc or cadmium will work?
Thank-you.
Carlos Cielak
plating shop - Mexico City, DF, Mexico
---
1997

A. Carlos:

Don't even think about cadmium plating anymore; it's a biocumulative poison everyone is striving to get rid of :-)

A finish used in washing machines was/is anodized zinc. Unbelievable corrosion resistance, but difficult to do since very high anodizing voltages are required (hundreds of volts). It might be worthwhile as a specialty for a shop. It can also be done on heavily galvanized steel.




Ted Mooney, P.E.




Striving to live Aloha




finishing.com - Pine Beach, New Jersey




---
1998
A. Ferritic nitrocarburizing is a surface treatment process that interacts with the steel or iron surface to create a new structure that is typically 0.0002 - 0.0012 inches thick, has a hardness in the range of 55 - 75 HRC and has some good corrosion resistance. Additional corrosion resistance can be obtained thorough an oxide treatment. Your goals of 350 hours with no corrosion via nitrocarburizing will depend on the base material and geometry of your parts. Beware, test data from test coupons do not always reflect the corrosion resistance of specific parts. Blind holes, surface finish, processing variations and base material all affect corrosion resistance. Sandy
Sandra M
[last name deleted for privacy by Editor]
- Cleveland, Ohio
---
1999
A. A process which will yield 350 hrs. life in salt spray testing is known as Arcor C, a ferritic nitrocarburizing process followed by impregnation with a special patented polymer.
Best Regards
Kenneth M
[last name deleted for privacy by Editor]
- Columbus, Ohio
----
Ed. note: Thanks, Sandra. Thanks, Ken.
But readers ... please try your very best to express your answers in generic technical terms, rather than with reference to proprietaries. We've found that postings that afford free commercial benefit invariably lead to spam, phony testimonials, and a race to the bottom. And there is very little technical education in claims that "secret ingredient x is better than secret ingredient y". Finally, it becomes impossible to find supporting advertisers to make this forum possible if their money is spent posting messages which promote their competitors :-)
---
1999
Q. I am Doing my PhD in Nitrocarburizing. Please do help me providing latest information on this topic.
Nageshwara Rao G V S
Regional Engineering College Wrangal - Warangal, Andhra Pradesh, India
---
2002
Q. Does anyone have this answer: Does the Arcor treatment change the surface finish of the parts. As my customer std. gives as 0.2 - 0.5 Ra before Arcor treatment & 0.3 - 0.8 Ra after Arcor treatment. Can any one help me in this?
SIVAGANESAN
[last name deleted for privacy by Editor]
- COIMBATORE, TAMIL NADU, INDIA
---
December 12, 2012
A. Hi SIVAGANESAN
In the article that Tom Pullizzi suggested, "QPQ" stands for "Quench, Polish, Quench". In other words, polishing is suggested mid-cycle for full corrosion resistance. This somewhat upsets any calculation of initial finish vs. final finish, because you polish it back to the Ra you are looking for :-)
As for Arcor specifically, as opposed to nitrocarburizing in general, please ask them.
Regards,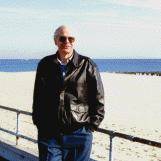 Ted Mooney, P.E.
Striving to live Aloha
finishing.com - Pine Beach, New Jersey
---
---
December 12, 2012
Q. Can any one help me on Ferritic Nitro-carburising in fluidized bed furnace?

Material:
1. 16MnCr5.
2. EN8.

The problem that we face is inconsistent white (compound) layer.

Requirement:
>450 Hv Hardness.
10 to 17 Microns white layer.
0.15 to 0.25 mm of effective case depth.

Sabaresh
[last name deleted for privacy by Editor]
- Coimbatore, India
---
---
February 16, 2017
Q. Would require some help in understanding, if Ferritic Nitrocarburizing can be equated to hard-chrome plating?
N Goutam
- Chennai, Tamilnadu, India
---
February 2017
A. Hi N. Please see the previously linked file on QPQ Ferritic Nitrocarburizing. It seems directed mainly at answering your question. I believe that the piston rods in the ubiquitous "air springs" that we see on automobile hoods & tailgates are mostly QPQ rather than hard chrome plated these days.
Regards,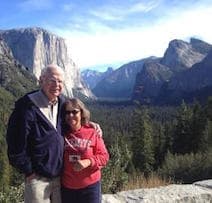 Ted Mooney, P.E. RET
Aloha -- an idea worth spreading
finishing.com - Pine Beach, New Jersey
---
---
July 16, 2017
-- this entry appended to this thread by editor in lieu of spawning a duplicative thread
Want to know if En8 grade is suitable for Carburizing
Shantanu Jadhav
- Maharshtra India
---
July 2017
A. Hi Shantanu.
Sabaresh says above that his company is doing it.
Regards,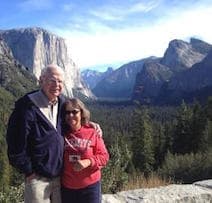 Ted Mooney, P.E. RET
Aloha -- an idea worth spreading
finishing.com - Pine Beach, New Jersey