Where the world gathers for
plating, anodizing, & finishing Q&As since 1989
"Allergic to nickel in jewelry"
-----
2001
My body reacts to nickel. I swell and turn red. Is there any jewelry that I can wear? It has to be free of all nickel. I cannot even wear my white gold wedding band!
Shannon Securo
- Slingerlands, New York
---
2001
Hi Shannon, obviously you need to select jewelry without nickel. The hardest part is to make sure whoever you purchase the jewelry from knows with "certainty" whether their product contains nickel as an alloy material. You could buy white gold products that use only palladium as the alloy instead of nickel. Hoover and Strong as well as others offer that type of white gold. Platinum would be another good choice albeit expensive compared to white gold. Platinum is inert relative to human contact. Do not count on a plated finish(i.e. Rhodium plating) to protect you from reacting with products that contain nickel. Sooner or later the plating will wear off the leading edges of the jewelry and contact will be made with your skin.
Good Luck,
David Vinson
Metal Arts Specialties - Leonard, Michigan
---
2001
The jewelry industry is much more aware of the nickel issue in recent years and is producing most items without nickel now day. If you like white metal try platinum. It is more expensive but worth it.
Neil Bell
Red Sky Plating

Albuquerque, New Mexico
---
2001
Have a look at letter number 11657. You are not alone with your nickel allergy and it has been addressed in Europe where it is considered a serious health hazard. Try buying European jewelry, or at least jewelry made for the European market, as this is now nickel-free. The only real other alternative is to buy expensive all-precious metal jewelry, as most cheaper jewelry contains nickel as either a hardener or as an interlayer for the cheap base material. Perhaps your jeweler can advise you, then you may have some come-back on him if he is wrong!

Trevor Crichton
R&D practical scientist
Chesham, Bucks, UK
---
2001
My sister has the same allergy but can wear antique Gold, Pre-1900 and Sterling Silver.
Ciaron Murphy
- Great Britain
---
2001
I have the same allergic reaction to nickel in jewelry. I have had good success buying jewelry from Avon. I don't know why but I can almost always wear their earrings. Cindy
Cynthia L. Meade
- Sylvania, Ohio, USA
---
2001
Avon is aware of this nickel itch issue. A customer relations rep from Avon gave a talk about it to our AESF branch back in the mid-nineties. It would not surprise me to find that a lot of Avon jewelry, maybe all of it, is nickel-free.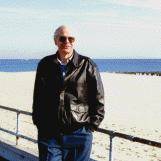 Ted Mooney
, P.E.
Striving to live Aloha
finishing.com - Pine Beach, New Jersey
---
2002
You can be Patch Tested at your Allergist's office to determine if nickel and other metallic components of jewelry are culprits. Then you can order a Nickel detection test kit to test jewelry before you wear them, including jeans buttons, and eyeglass frames.
Sincerely: Amelia (Physician Assistant)
Amelia Mohabir
- Queens, New York
---
2003
I am allergic to nickel in jewelry too and I was wondering if you heard of Simply Whispers jewelry, the jewelry is for sensitive skin and is allergy safe.
Jacqueline Rae Smith
- Lexington, Indiana
---
2003
I desperately want a nickel testing kit to test my jewellery and other items. But where can I get one in the UK? They don't seem to be available here.
Elaine Husker
Private - Norfolk, UK
----
Sourcing: .


---
August 17, 2011
There are a lot of cheap nickel tests on ebay.uk. They do ship to UK.
Jonas Smith
- london UK
---
2007
Hey, for you looking for metals out there with no nickel try titanium... it is the only metal I can wear.
Ashley Barker
- Oakdale, California